Crux reaches one million page views - record social media reach
Feb 17, 2020
---
Crux has just reached some impressive audience numbers - one million page views since our launch less than two years ago. Even more importantly, our readers are spending an average of over two minutes on each of our pages and reading our stories from beginning to end - even if it's a long story that takes over five minutes to read.
Our social media reach is soaring as well, last week (February 9 - 15) reaching 28,000 people on Facebook, measured against 2,700 for the Mountain Scene, 2,600 for the Lakes Weekly Bulletin and 2,200 for the Wanaka Sun.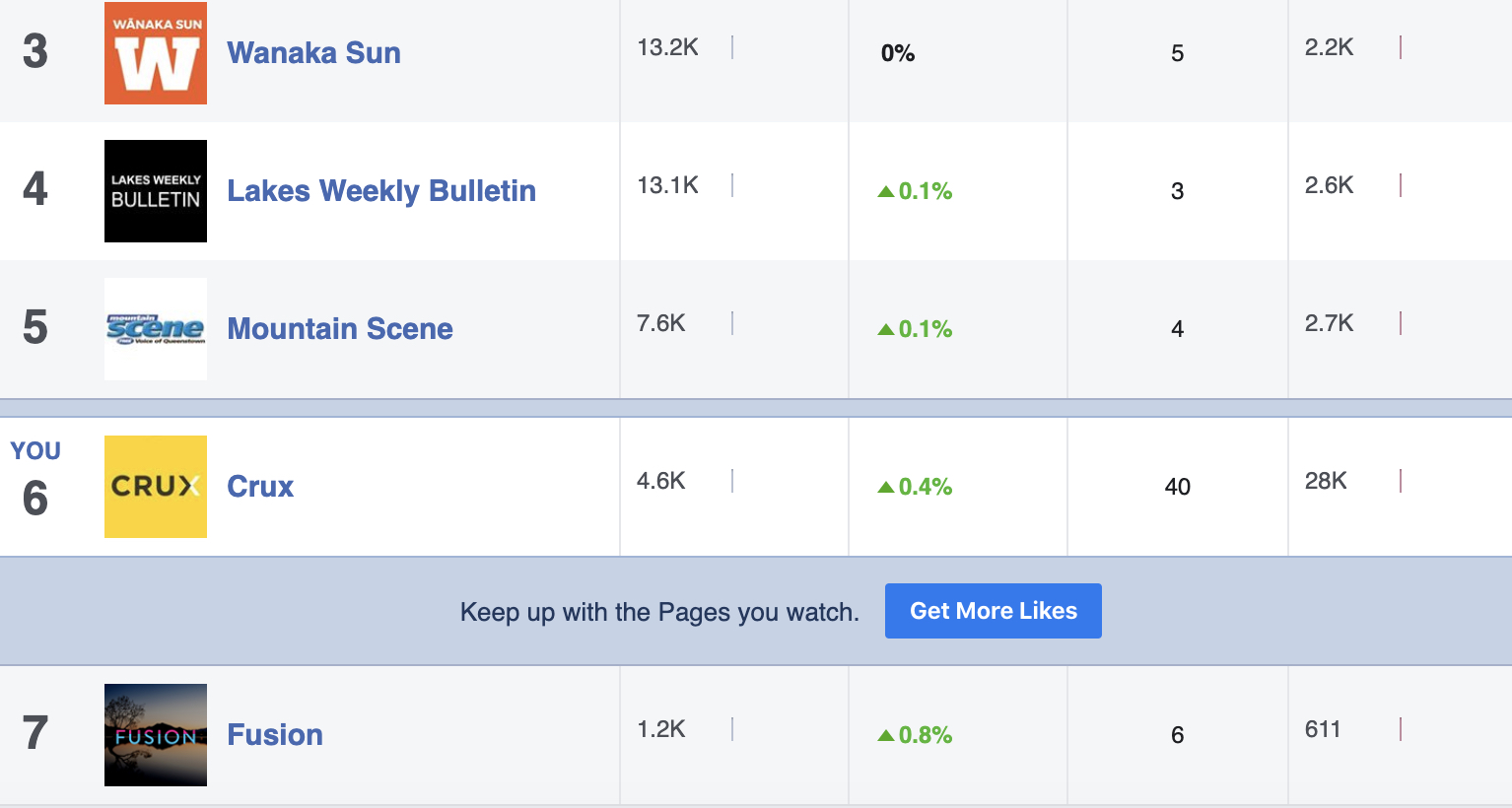 Our high quality video mini-documentaries produced with the support of New Zealand on Air (Living in La La Land and Southern Lens) have been watched tens of thousands of times so far and we have organised public forums on water quality and rental car drivers - as well as our numerous and authoritative polls on airport expansion and other key community subjects. We are also now running our second charity project with The Hills golf course that raised over $45,000 last year.
We've asked the tough questions and will continue to do so on your behalf.
All of this costs money and we'd like to ask for your support so that we can stay free to read and continue our work with more local journalists and more resources to research and investigate the issues that the community cares about.
We work with the brilliant Press Patron scheme that allows readers to donate as much or as little as they can afford to support sustainable journalism. You can make your donation anonymous if we wish, make an annual payment or recurring monthly payments - all from your credit card. You can cancel any time - or increase the amount if you find you are able to. If you would prefer to make a direct bank donation you can do that to our account: Crux Media Trust - ASB account - 12-3405-0028558-00
Journalism is important, especially at a community level- but it is going through a tough time. Every cent of your money goes to keeping Crux in good shape.
Thanks to everyone who has donated thousands of dollars so far - it is very much appreciated! Here's the link to become a Crux Supporter.


---