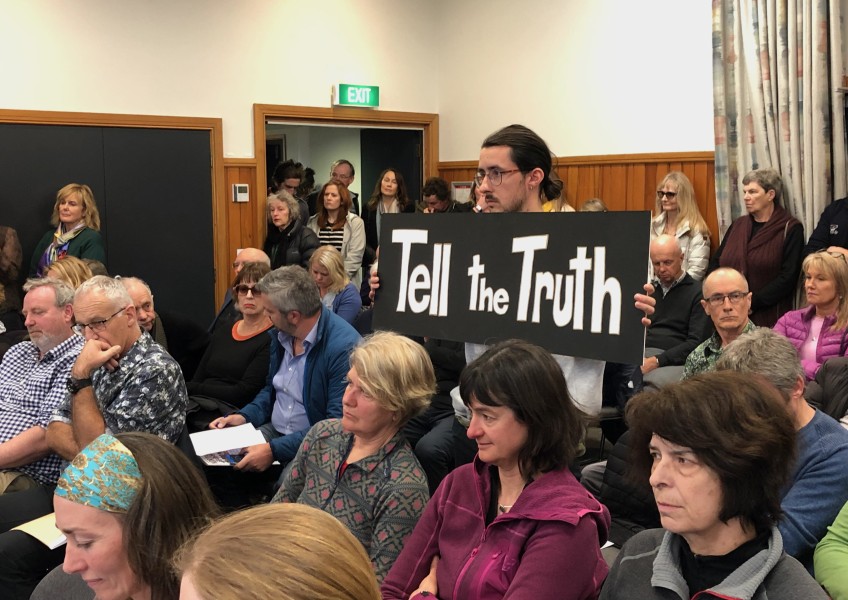 Crux community ownership to be first for NZ
Nov 18, 2020
---
Crux is launching a major project next week that will result in New Zealand's first community owned local news platform.
The initiative is designed to not only establish a strong social enterprise business model but to improve Crux governance, editorial balance and the promotion of strong, fair community values.
The project will be run in two phases:
Stage 1. Increase the strength of Crux with more journalists, a wider range of local stories, new community management, new revenue streams and a community editorial advisory board.
Stage 2. Issue shares to the community with the goal of having thousands of local stakeholders rewarded not only with great local journalism but with a voucher-based dividend programme offering real life benefits such as petrol, supermarket groceries and dollars to spend with local restaurants, businesses and charitable projects.
Crux is being advised on the transition by New Zealand's leading social enterprise lawyer, Steven Moe of Parry Field in Christchurch. Steven also hosts the popular start up podcast Seeds and is the co-author of this paper on the importance of social values in modern business models. Steven is also a regular writer for The Spinoff.
The new Crux community business model will focus on innovative revenue streams not linked to the traditional advertising market that we believe - especially in the communities of Queenstown, Wanaka and Cromwell - compromises local journalistic integrity and independence. You simply can't bite the hand that feeds you.
Stage One of the project is being funded by a small group of community "wholesale" (or expert) investors who will have the choice to either have their initial money refunded with interest or taking up shares alongside the rest of the community at the start of Stage 2.
The broad outcomes we are seeking, through greater financial strength, are better governance, more Government support as a result of stronger management as well as building healthier relationships with local bodies such as QLDC through having the resources to deliver strong, robust journalism backed up by the legal and human resources to work with, rather than against, local body transparency and public information systems.
An invitation only event is being held on Tuesday evening, November 24 next week. If you are interested in attending or obtaining a copy of the Information Memorandum that details Stages 1 and 2, please contact [email protected] Special guests for the evening include social enterprise lawyer Steven Moe and well known international journalist Peter Bale who has worked with CNN, Reuters, the Financial Times as well as having been CEO of the US Center for Public Integrity in Washington DC.


---