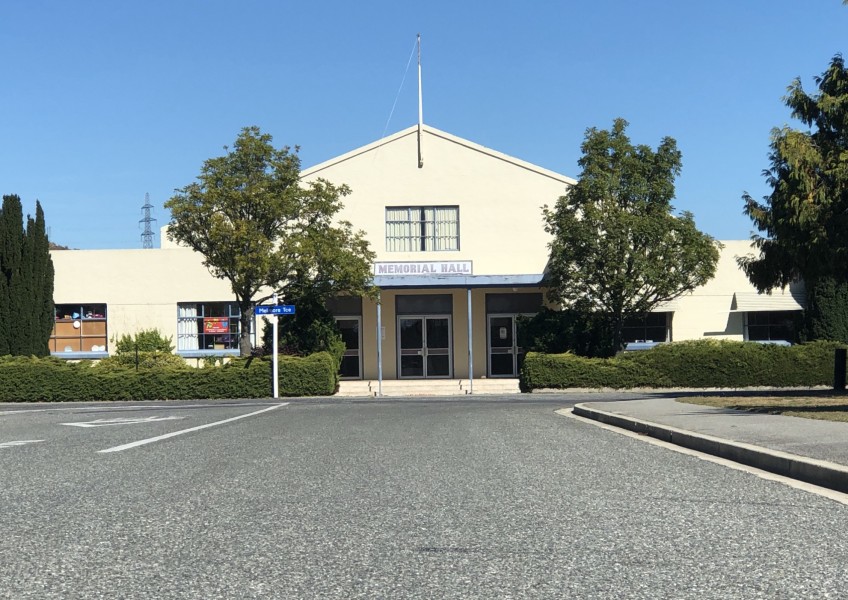 Christchurch firm picked to design new Cromwell hall
---
A Cromwell architect is set to play a key role in the design and build of the town's long-awaited new hall and events centre.
Lowburn local Jessie Sutherland, a former head girl at Cromwell College, will work alongside Christchurch-based firm Jasmax, who Central Otago District Council today announced has been awarded the design contract for the build.
Jasmax is no small operator: in its portfolio of works is Auckland's $4.4 billion City Rail Link, the largest infrastructure project ever to be undertaken in New Zealand.
Ms Sutherland will work with the Jasmax decisionmakers, bringing to the table momentum from the Cromwell Cultural Centre Trust, of which she has been a trustee.
CODC's Darren Penketh says five South Island operators threw their hat in the ring to steer the $16-million project, which includes the demolition of the old Cromwell Memorial Hall.
"We were very pleased with the interest shown in this project and the high calibre of applicants."
Jasmax's willingness to collaborate with local partners, as well as its experience with similar projects, helped it stand out, Mr Penketh says.
"Their presentation really wowed us and has us excited to get going on this project."
Jasmax and one other contender were invited to present their vision to Council's tender evaluation team and the project advisory board, which includes Cromwell Community Board Chair Anna Harrison and CCB member and Councillor Nigel McKinlay.
Councillor McKinlay says he wholeheartedly endorses the award.
"We had two very good presentations but one of the things that stood out about Jasmax was the emphasis on the local – touching base and being local and listening to local voices."
Jasmax Project Director Chris Jack says Jasmax is stoked to be selected to lead the project, and he wants it to be something Cromwellians will be proud to call their own.
"The new centre is intended to provide a cultural heart, a place for creative expression, events, celebration and remembrance.
"It will be a place distinctly of Cromwell and celebrating Central Otago's A World of Difference values, reflecting the unique natural landscape, respectful of the past, and optimistic for the future of this thriving community.
"This project is also about supporting local, and we hope there will be many opportunities for local businesses to participate in what will ultimately be a place of and for the people of Cromwell and Central Otago."
In addition to working with Jessie Sutherland of SA Studio, Jasmax will collaborate with WSP, Rhodes Consulting, Marshall Day and Entertech Theatre and Events Space Advisory to deliver the Cromwell project.
The evaluation process followed CODC's Procurement Policy, was reviewed by senior staff, and included an independent qualified tender evaluator.
CODC and Jasmax are now working on a project delivery timeline.

---