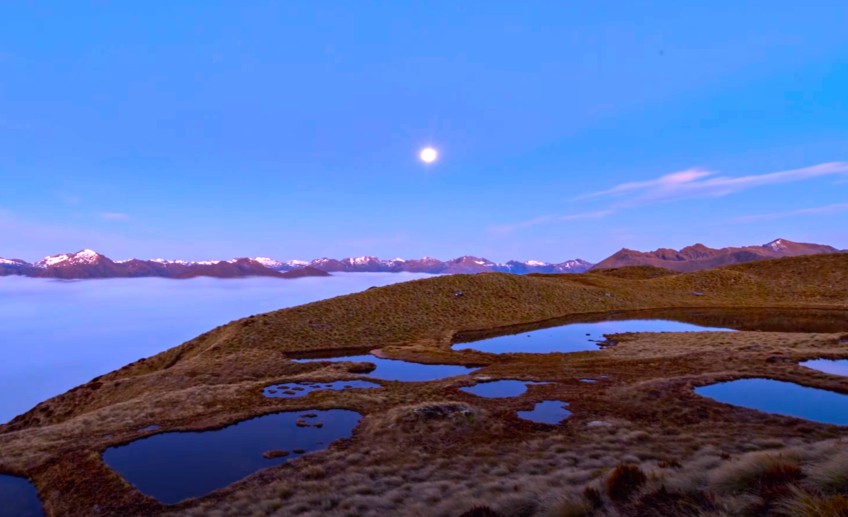 Cromwell photographer - Our district as never seen before
Jun 12, 2023
---
Cromwell photographer and videographer Stephen Patience has a launched a spectacular video production that took him five years to complete.
Here's the video - but take a moment to read Stephen's background notes on the project just under the video, and his dedication of the production to his good friend and fellow Central Otago photographer Vicky Bowman, who died just a few week ago.
"With plenty of time-lapse clips taken over the past 5 years, I finally got around to compiling what I had scattered throughout many of my hard drives. You may have seen some on my social channels as individual sequences.
"But now, they've been pulled together into a three and a half minute production I've titled 'Southern Splendour'. It features a number of day-to-night sequences of the Milky Way with the occasional appearance of an Aurora Australis, interspersed with snow capped mountains and sunset/sunrise scenes. All were captured in the Southern South Island of New Zealand, where I live and work.
"I hope you enjoy them and gain some inspiration to get out there with your camera, or visit this part of the world at least. Unless you're out every day, time-lapses sequences take some time to gather to make a production like this. One rule I make for myself is not to go off and shoot something new until I've done something with the footage I already have.
"One of the challenges I've had to get this production complete has been the software I use. I switched to DaVinci Resolve a year or so back and it would often crash my PC, so I gave up for a while. But it now seems the latest upgrade and graphics card drivers has made everything more satable. Lastly, I have dedicated this production to the memory of Vicky Bowman, a good friend and landscape photographer from beautiful Central Otago who passed away this year due to cancer.
Gear: Fujifilm GFX100S and Nikon D850.
Motion: Pine Motion and Dynamic Perception Music: Beyond the Time by TURPAK. Licensed from Artlist.
Contact me, Stephen Patience, for licensing clips or location guiding"


---