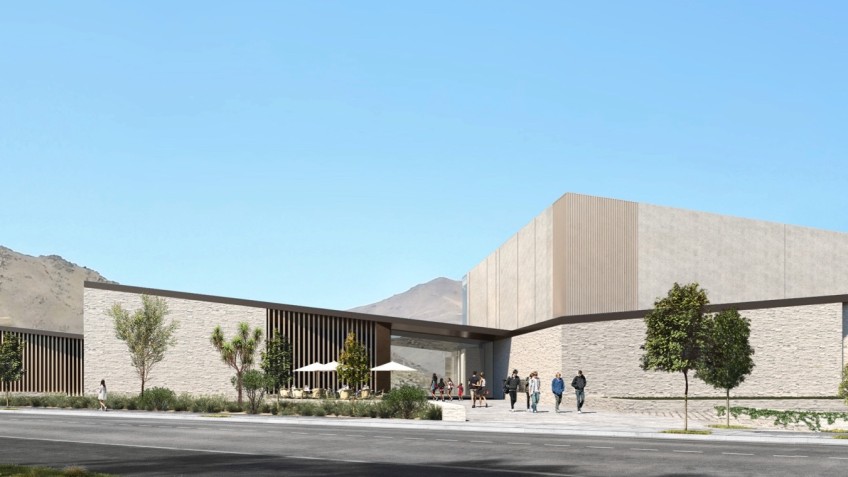 Cromwell hall gets $7 million lifeline via vague land deal
---
Cromwell's community board has weighed risk versus reward as today its members voted unanimously to push go on the demolition of the Cromwell memorial hall and the next steps for its replacement, despite working in the dark on some details.
The latest ballpark figure for the project is $43 million, but with less than $32 million put aside in the last Central Otago District Council long-term plan there remains an $11 million shortfall.
Today, the board agreed to funding up to $7 million of it from land sales in the Cromwell ward.
Although a report tabled at the meeting provided no detail of what land was on the chopping block, staff speaking to it confirmed the sale of a number of sites in the Cemetery Road industrial area are a done deal and "funds will be sitting there".
There is also assurance approximately $5 million of the shortfall will come from external funders - possibilities named previously include the Central Lakes Trust, the Otago Community Trust and the Lotteries Commission.
While there are no definite agreements in place yet, council staff are confident of the revenue source after initial conversations and expect a total to firm up by November.
Deputy mayor and board member Neil Gillespie introduced a number of last-minute amendments to today's decision, after raising concerns about the lack of information being tabled at the meeting.
It was his view board members were being asked to make a decision without everything they needed to know in front of them, including updated depreciation costs since the hike in the project's budget and ongoing operational and maintenance costs for the finished events centre.
Plus, perhaps most important for the community's decision makers, how much these unknowns might impact on rates.
"That's a whole lot of risk for us to work through."
Acting council chief executive Lousie van der Voort told the board they are stuck with a "chicken and egg" situation.
Until the board gives go-ahead for the next steps in the project, it is difficult for council staff and project contractors to provide firmer details and costings.
A compromise was reached: the board agreed to move forward by adding a clause requiring further information on exactly how the new facility might run, ongoing costs for that, and how much of the bill ratepayers will be required to stump up be available prior to the board signing off the next detailed project design.
While Mr Gillespie's expressed his reluctance to agree to a wrecking ball in the absence of relevant information in front of him, it was not a caution shared by the majority of board members, who voiced a readiness to see the problem-plagued memorial hall gone.
Board member and councillor Sarah Browne suggested if the board was to go back to the community and say they had pressed pause, again, there would "be uproar".
"The hall needs to go."
It was the same sentiment from board member Wally Sanford, who thinks there is nothing to gain from delaying the demolition.
"A bare piece of land is a better asset than what we have...a building we can't use."
Cromwell architect Jessie Sutherland, who is working on the project with Christchurch-based Jasmax, says demolition is slated for October.
The scene for today's discussion was set by the council's newly-appointed project manager Phil Quinn.
He told board members any project delays added to "escalation risk".
Put simply, the longer the project drags out, the more likely costs are to rise.
The current estimated costs are based on construction kicking off in the first quarter of next year.
Mr Quinn says he doesn't expect the project costs to rise above $43 million, and he reckons he can probably even slice a few dollars off, here and there, as plans are refined.
"We're confident that is the ceiling of construction costs."
But, the one "caveat", he says, is "timing".
Land in the kitty
It remains unclear how much money the Cromwell Community Board may have at its disposal after land sales.
In an email response today to questions from Crux, a spokesperson for the council says there is no current market valuation for property holdings in the Cromwell ward.
So, although the community board today agreed to use up to $7 million from land sales for the big-ticket events centre project, it is unknown how much potential funds remain tied up in land, potentially able to be drawn on as required for other ongoing projects - the mall revamp among them.
Crux also asked for clarification about what guidelines board members have for how money released by land sales can be spent.
The response: "The community board does not currently have a strategy guiding how proceeds from land sales is invested or utilised, however the development of an investment strategy has been identified as a priority for the triennium."
A council-wide revenue policy does provide for proceeds from asset sales to be used to fund capital works or repay debt - that means any ongoing operations or maintenance costs of the new building cannot be funded by this means.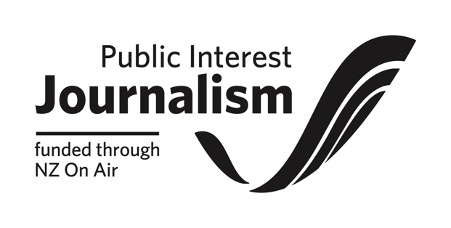 ---