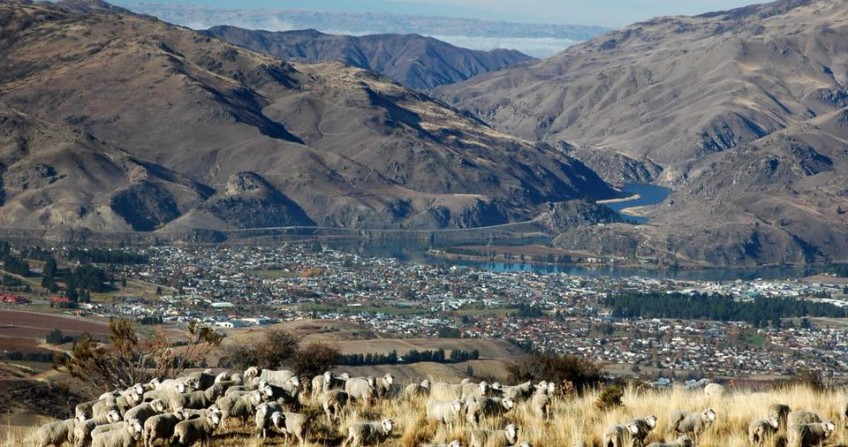 Cromwell goes for Boomtown title
---
It's official, Cromwell is Central Otago's largest town, with the release of data from the 2018 Census confirming the tradie town on the shores of Lake Dunstan has overtaken Alexandra in size.
It's no surprise for Cromwell locals, who didn't need the much-delayed official stats to confirm what they've long suspected – the resident population of their town is growing fast.
On census night in 2018, the "usually resident" population of Cromwell was 5,610 - 138 more than in neighbouring Alexandra, which had 5,472.
At last official count, in 2013, Cromwell's "usually resident" population sat at 4,143, while Alexandra's was 4,800.
So, in the space of five years, that's an increase of 1,467 people for the town beneath the big fruit.
Across the district, some 21,558 people now call Central Otago home, up from 17,895 in 2013, putting growth above 20 percent.
It makes Central Otago the fourth fastest growing district in New Zealand.
Its growth follows closely on the heels of neighbouring Queenstown-Lakes, which grew by 38.7 percent since the last census – the fastest growing district in the country.
New houses are mushrooming, most noticeably in Cromwell, and census numbers confirm the number of private dwellings in the district has risen 11.9 percent, from 9,810 to 10,974 between censuses. Plus, fewer of those dwellings are unoccupied, compared with last count.
Central Otago District Council chief executive officer Sanchia Jacobs says the fresh data confirms what most living in the district already know – it's a sweet spot and word's out.
"Central Otago is a truly remarkable place to live, with access to beautiful outdoor playgrounds for hikers and cyclists, and thriving viticulture and horticulture sectors. With increasing living and housing costs in Queenstown-Lakes district, the easy commuter access is encouraging more people to choose to call Central Otago home."
Going forward, a key challenge will be managing the growth to retain that which makes the district such a desirable spot, Ms Jacobs says.
"We need to ensure that Central Otago remains an amazing place to be for residents and visitors alike, while standards of services and infrastructure keep pace with growth."
The council is committed to "future proofing" the region and in the last term has adopted the Cromwell Spatial Plan, which provides for a coordinated approach to growth management for Cromwell over the next 30 years, she says.
At a glance: Census numbers on "usually resident" populations in Otago:
Waitaki – increase of 7.1 percent
Clutha – increase of 4.6 percent
Dunedin – increase of 5 percent
Queenstown Lakes – increase of 38.7 percent
Otago region as a whole – increase of 11.2 percent
Keen to see the raw data for yourself? Head here and then click on the Cromwell area.


---