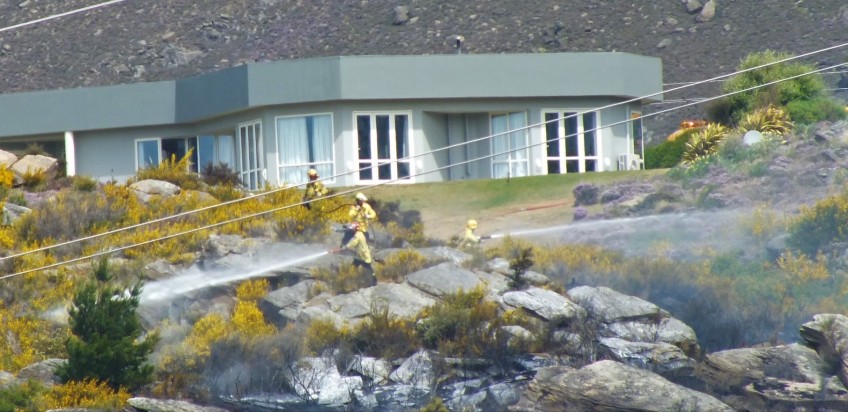 Cromwell fire under control
---
A fire that blazed close to residential property on the oustskirts of Cromwell has been brought under control.
Seven firefighting units remain at Cornish Point across the lake from Cromwell's Heritage Precinct dampening hot spots.
According to the southern fire communications shift manager, the crews are expected to remain at the site until approximately 8pm.
Four helicopters, which earlier carried monsoon buckets to fight the blaze that ripped across seven to eight hectares of countryside, are now grounded but remain on stand-by.
There are no reports of damage to any homes, although footage supplied to Crux earlier this evening showed firefighters working to protect one property from flames only metres away.
Many eyewitness reports refer to a loud boom immediately before the fire started below high voltage power lines.
Just after 3pm, crowds of school families lined the water's edge around Cromwell's old town and boat ramp to watch the firefighters at work across Lake Dunstan.
Four helicopters flew in circuits, filling monsoon buckets from the lake before sweeping around to drop water on the flames.
Fire and emergency services were alerted to the fire at around 1pm.
Main and hillside photos by permission: SnapHappyChick - Cromwell.

Video and helicopter image - Kim Bowden.


---