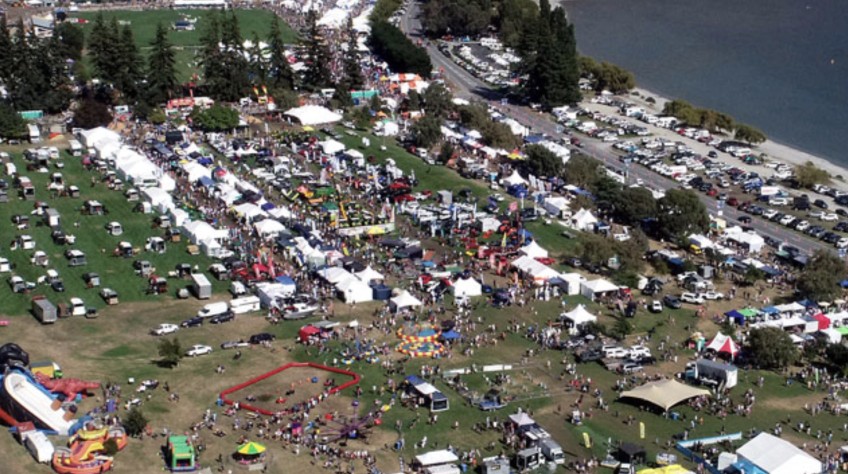 Covid: Wānaka A and P show cancelled
Feb 08, 2022
---
From the Wānaka A and P Show:
It is with much regret and heavy hearts that we inform you that the 2022 Wānaka A&P Show has been cancelled, due to Covid-19 red alert restrictions.
The Upper Clutha A&P Society board has made the decision after exploring all avenues to continue to host the Show, but the current restrictions have meant it cannot go ahead.
We have tried to delay our decision for as long as possible before time constraints prevented our Show community – the management team, sponsors, competitors, trade exhibitors, members, contractors, entertainment providers and volunteers – from successfully setting up and attending the Show.
We are devastated that we have to cancel. We know this is going to be a huge blow to the many community groups, competitors, businesses and locals who benefit from the Wānaka A&P Show – whether it's through social connection or a much-needed economic boost.
Our district is hurting at the moment. We are sorry that this cancellation will also have a major impact on our wonderful local hospitality and accommodation businesses.
Thank you for all the support and encouragement we have received trying to get the 2022 Show over the line. Thank you to our volunteer committees who, alongside us, work hard to deliver a great event for our community.
We look forward to 2023 when hopefully the Covid restrictions are behind us and we can, once again, celebrate the best of town and country.
The Wānaka A&P Show event management team

---