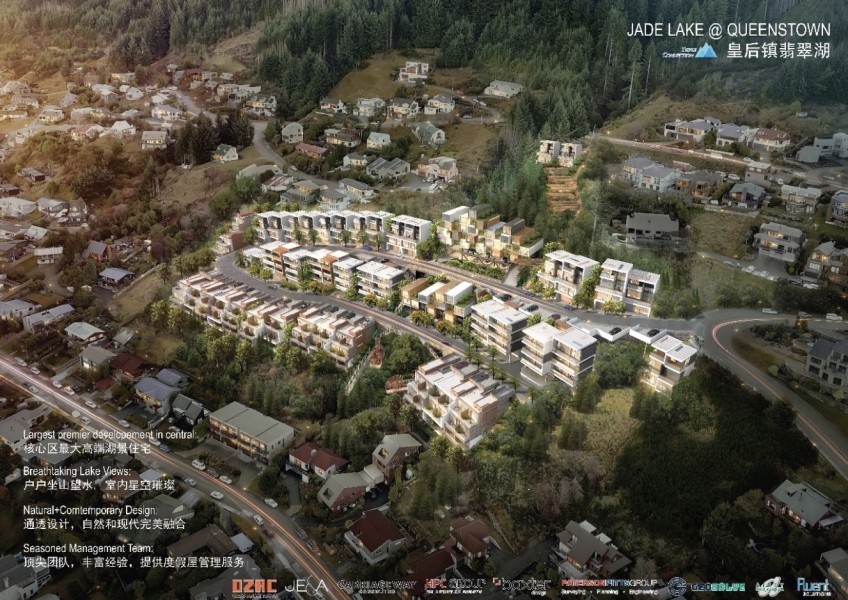 Covid breach: Qtown property developer in court as "Frankton bus driver"
---
A man who is Managing Director of one of Queenstown's biggest property development projects appeared in court today charged with breaching Covid lockdown rules.
Min Yang, also known as Homy Yang, was initially listed in Queenstown District Court documents as a Frankton bus driver. Today police revised his occupation as being Director of a construction company.
Court documents supplied to Crux clearly showed Mr Yang's occupation as "Driver - Bus."
Mr Yang dismissed his court appointed defence lawyer this afternoon and told the court he would represent himself. He told judge Russell Walker that he was not guilty of breaching Covid lockdown laws and presented a bundle of documents he claimed would prove his innocence. Judge Walker handed the documents to police in court saying that it was a matter for the police to consider before a further court appearance, set down for December 6th.
Yang claimed in court that Queenstown police would not talk to him or return his calls – a claim police denied.
Crux contacted police on October 5th pointing out that the "Frankton bus driver" had the same name as the boss of the Jade Lake construction project in Fernhill, Queenstown – a 100 home project supported by the Chinese Government as "a solution to NZ's housing crisis" - even though apartments there start at $950,000 and range up to $2.8 million.
A reply from police HQ in Wellington did not address the question of Mr Yang's identity or occupation.
"Queenstown Police were made aware on 9 September that a man had travelled to the town from Auckland in breach of the Alert Level restrictions.
The man flew from Auckland to Christchurch on 1 September and then made his way to Queenstown.
Enquiries are ongoing to establish his exact movements during this part of his journey.
Police have spoken with the man and are liaising with health officials about how to manage the situation.
A 41-year-old man was summoned on 9 September to appear in the Queenstown District Court facing one charge of failing to comply with COVID-19 restrictions. He is next due to appear on 11 October 2021."
The Jade Lake project was launched with great fanfare on September 27, 2018 involving the construction of over 100 residential units. Backed by "Chinese interests" the project launch was attended by Huang Yuefeng of the Chinese Embassy in New Zealand who said that Jade Lake was a construction co-operation between New Zealand and China.
At the time Stuff quoted Jade Lake Managing Director "Homy Yang" as saying he was proud to be bringing Jade Lake to Queenstown.
On LinkedIn Mr Yang is listed as Min (Homy) Yang, director of Triple Connection Ltd "Queenstown's Largest Development – Jade Lake."
The Companies Office website listed Mr Yang as the sole director of Triple Connection Ltd – which is owned by Kangsen Holdings Ltd. Mr Yang is listed as the sole owner of one million shares (100%) of Kangsen.
Jade Lake Queenstown Ltd is part owned by Mr Yang via Kangsen Holdings Ltd and another company registered to the same modest address in Perkins Road, Frankton – Kings Landing Global Ltd.
37% of Jade Lake Queenstown is owned by Jinlin Wang who lists an apartment address in Shanghai as their home – as well as an apartment in Orakei Road, Remuera, Auckland. Jinlin Wang is also a director of Southern Alps Group Ltd, Golden Alps Private Ltd, The Remarkables Group Ltd and another ten companies all linked to large property projects.
It is not clear at this stage why Mr Yang decided to represent himself in court and challenge the police version of events. Crux will cover Mr Yang's court appearance on December 6th.

---