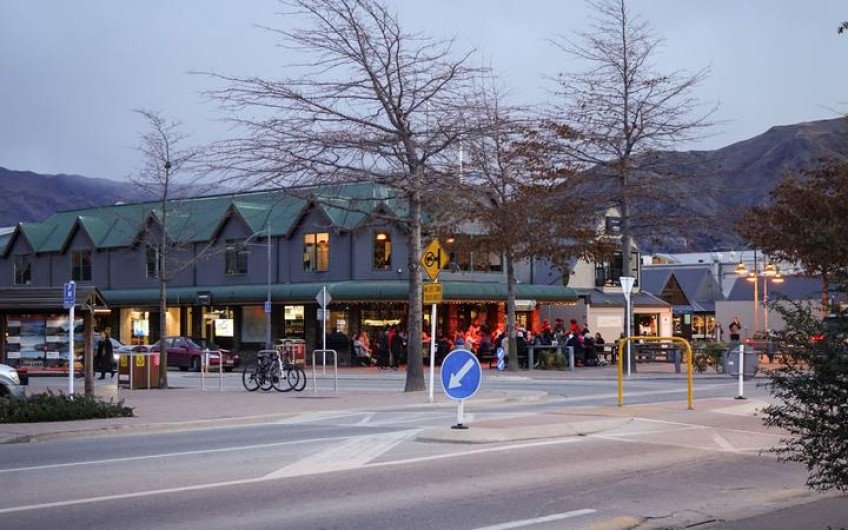 Covid 19 vaccinations start in Wanaka this weekend
Apr 16, 2021
---
From the SDHB:
"The first COVID-19 vaccination clinics are being held in Wanaka this weekend, with a clinic for frontline health workers at Wanaka Medical Centre and vaccinations of residents and staff at Elmslie House and Aspiring Enliven Care Centre.
Wanaka Medical Centre is holding the first clinic in Wanaka for frontline staff on Saturday 17 April.
Wanaka Medical Centre nurse and quality lead Maureen McNeill and Aspiring Medical Centre clinical nurse manager Lynda Davis said these first clinics for frontline health workers and aged residential care residents and workers sends a positive message that the vaccine roll out is well underway in this district.
They said patients had been asking about the vaccine, when it will be here, so this is really encouraging for the whole community.
The practices are really pleased to be able to be a part of the vaccine roll out in the Southern district and all health providers are working together to make the COVID-19 vaccine roll out move along safely and effectively, they said.
The vaccinations at Wanaka's aged residential care facilities mark another significant step in the Southern district's vaccination programme as it begins to roll out to the more vulnerable people in our community.
Elmslie House Manager Alexa Gutowska said "the staff and residents of Elmslie House in Wanaka are pleased to belong to the first aged care residential facility in Central Otago to receive the COVID 19 vaccination.
"Our residents are of the generation that believes in doing what is best for everyone, and 28 residents will receive their first vaccination this weekend, along with over 20 of our staff members. Our residents have expressed how challenging the COVID lockdowns were for them, being separated from loved ones – so they welcome the vaccinations, which they understand will help in preventing future lockdowns."
"As health sector workers, we know that the vaccination rollout has been a logistical challenge, but we have worked closely with medical centre teams and the DHB to ensure the vaccination rollout works as smoothly as possible. We are proud to be part of this historical moment and hope that there continues to be a wide uptake of the vaccination"
The Wanaka facilities will be the first aged care residential homes to receive the vaccine in Central Otago, following vaccinations in Invercargill starting on Thursday.
Residents and staff at Ripponburn Rest Home, Cromwell will be vaccinated on Saturday 24 April, followed by Teviot Valley Rest Home, Roxburgh on Friday 30 April and Maniototo Hospital Rest Home, Ranfurly on Saturday 1 May.
Hamish Brown, Southern DHB Covid-19 Vaccine Rollout Incident Controller, said the team were delighted with the progress of the vaccination programme so far.
"The Southern vaccination programme surpassed 10,000 vaccinations earlier this week and to be at a stage where we are rolling out vaccines to more vulnerable groups is a real milestone in this history-making process," he said.
"Over the coming weeks we will have more rural clinics opening across Central Otago for frontline staff to book into, will be visiting more aged residential care facilities, will be working our partners in Mental Health and the disability sectors, and reaching older Māori and Pacific people cared for by whanau to protect our communities against COVID-19."
Brown extended his thanks to partners across the Southern health system, including WellSouth, general practices, the pharmacy sector, Māori health providers, rural hospitals, aged residential care providers in helping achieve these milestones."


---