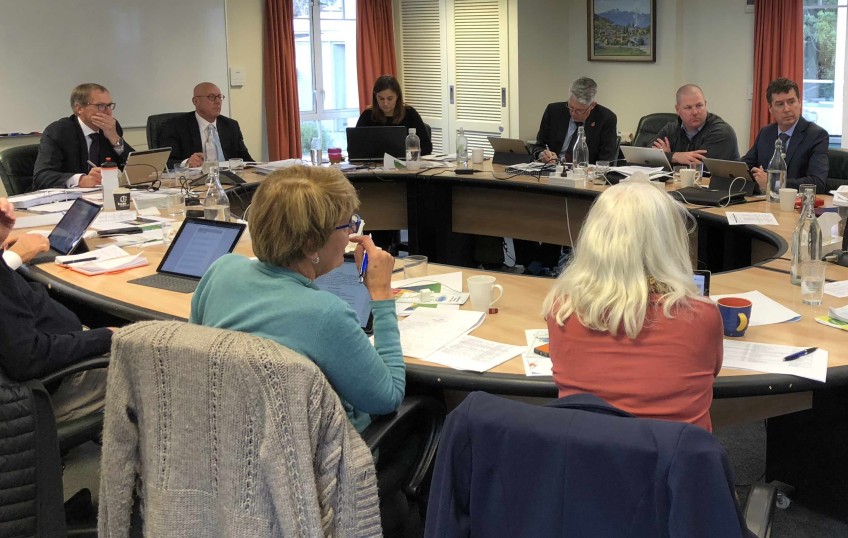 Council meeting video streaming to be introduced
---
Following Crux enquiries about live streaming council meetings the QLDC has decided to start live streaming meetings from October this year.
However Mayor Jim Boult, as Chair of full council meetings, has said that he will consider a Crux request to live stream earlier meetings on a case by case basis.
He says he is in favour of QLDC meetings being shared online but wants to see it done properly by either a council team, or an external video production team, so that the coverage can be shared equally with all media.
The council comms team who will manage the project have told Crux that technical planning is still in progress but that it is likely that there will be at least one camera that will cover all councillors as well as people making submissions along with good quality audio.
A Crux poll on whether council meetings should be live streamed is still in progress with 236 people voting for video streaming and 26 opting to stay with existing levels of council coverage.
The Dunedin City Council has had a good experience with video coverage of their council meetings, although the approach taken in Dunedin is different with multiple cameras being used and the coverage being posted on the council's You Tube channel a couple of days after the actual meeting takes place.
It is understood the Dunedin video project costs around $40,000 a year but produces a good quality final product that serves as a full video record of each council meeting. A DCC spokesperson told Crux this afternoon that they are considering going live with their video content in the next 12 - 24 months.
Crux plans to apply for live streaming permission if an important community issue, such as the Queenstown Airport Corporation's revised Statement of Intent, is part of council meetings between now and October.


---