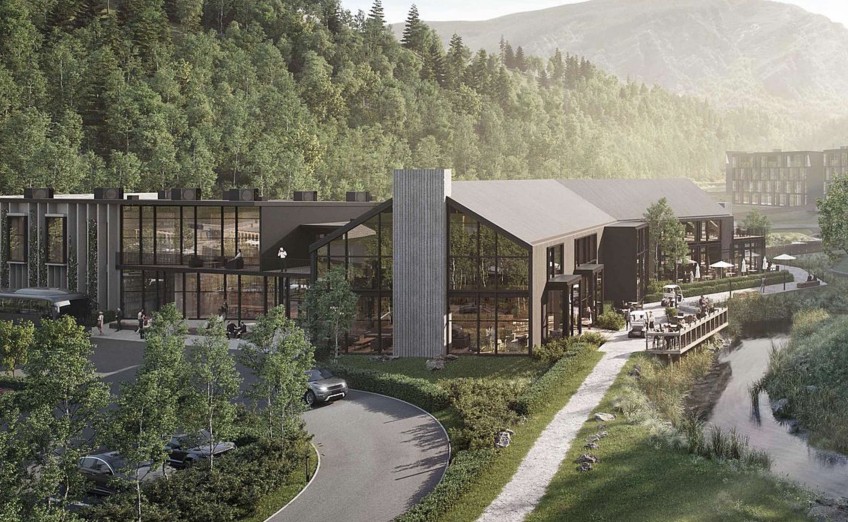 Controversial hotels being sold before they are built - Updated.
Apr 10, 2019
---
** Updated - see statement from Winton/Chris Meehan below.
The two hotels at the centre of recent resource consent battles have both been put on the market – before either is built.
Both properties were listed on the Australian specialist trading site The Hotel Page on March 13th – both with the price listed as "on application."
The Northlake 113 room hotel has not been given resource consent yet and the Waterfall Park consent was only publicly published by media on March 14 – one day after the hotel was listed for sale on The Hotel Page.
The sale listing for Northlake includes the following details:
"• Freehold, 113 key, 4-Star hotel with full F&B offering.
• Queenstown Lakes District location; NZ's adventure tourism capital.
• Gateway to Treble Cone and Cadrona* ski fields.
• Strong YoY occupancy and guest night growth.
• Offered for sale as a completed turn-key hotel."
*Cardrona is wrongly spelt in the hotel listing – indicating a certain lack of local knowledge by the Auckland hotel broker Whillans.
The Waterfall Park Hotel sale ad features these details:
"• Freehold, 380 key, 4-Star+ hotel with full spa, wedding, conference and F&B offerings.
• Exceptional waterfall setting adjacent to two world-class golf courses.
• Less than 15 minutes to the International Airport.
• One of the strongest hotel markets in Asia Pacific.
• Offered for sale as a completed turn-key hotel."
Crux has approached the developer, Winton, for comment on the two sales listings.
None of the 72 recent submissions made to the Queenstown Lakes District Council were in support of the Northlake Hotel development – one was neutral.
The Waterfall Park development was at the centre of multiple planning applications before being finally approved in March. A critical access road still has to gain full approval. Waterfall Park was opposed by local groups such as Friends of Lake Hayes who argued that the hotel would threaten the already degraded water quality of Lake Hayes.
Independent commissioners imposed a large number of restrictions on the construction of the Waterfall Park Hotel in order to reduce the impact of construction activity on Lake Hayes.
The sales agent, Bruce Whillans of Whillans in Auckland has published the following personal profile on the hotel sale website, detailing the type of sale he specialises in. Mr Whillans has attracted media attention for his ability to broker international hotel and property deals, especially in China.
In May 2017, Mr Whillans received eight out of nine offers from Chinese investors for an $80m Auckland land holding. Here's his profile:
"Over his 30 years in the industry, Bruce Whillans has become New Zealand's leader in the world of commercial real estate. During this time, Bruce has completed more than NZ$3 billion in sales. These sales include many of New Zealand's top commercial buildings and largest land portfolios. Bruce is recognised for his strategic intuition, his network of contacts and his powerful negotiation skills. He has direct contact with dealmakers in the government, corporate and private sectors. Bruce has carved his company a unique and influential position in the commercial property market.
Bruce is known for his professionalism. His dealings with clients and staff are always handled with honesty, integrity and confidentiality.
Some of Bruce's most notable sales include:
The Albany Estate, Auckland (NZ$235m)
125 Queen Street, Auckland (NZ$57m/$214m)
Westfield WestCity, Auckland (NZ$153m)
The Deloitte Centre, Auckland (NZ$177m)
The New Zealand Government's acquisition of the Westhaven Marina complex, Auckland (NZ$52m)
NZ Student Portfolio, Wellington (NZ$49.4m)
Ardmore Airport, Auckland ($NZ50m)"
The following comment has been received from Winton/Chris Meehan. The comment is published unedited - as received from Mr Meehan's communications advisor.

"Firstly, it is not unusual and standard practice for this type of commercial opportunity. Winton are developers not accommodation and hospitality experts but there are some fantastic operators out there that we are looking forward to engaging with.
A couple of points to understand:
- A sale of this type can take time given the due diligence involved and contingent on resource consent
- It is extremely important to Winton that they are built to an the high standard Winton is known for, hence why they are sold completed.
- It is the best outcome for both parties, the developer and the buyer, for the buyer to be involved early on – that way they can be involved in the fit-out and internal design to ensure the hotel looks and operates the best it can for them."
Read: Waterfall Park Gets Surprise Approval.
Read: Wanaka councillor Quentin Smith files private Northlake hotel objection.


---