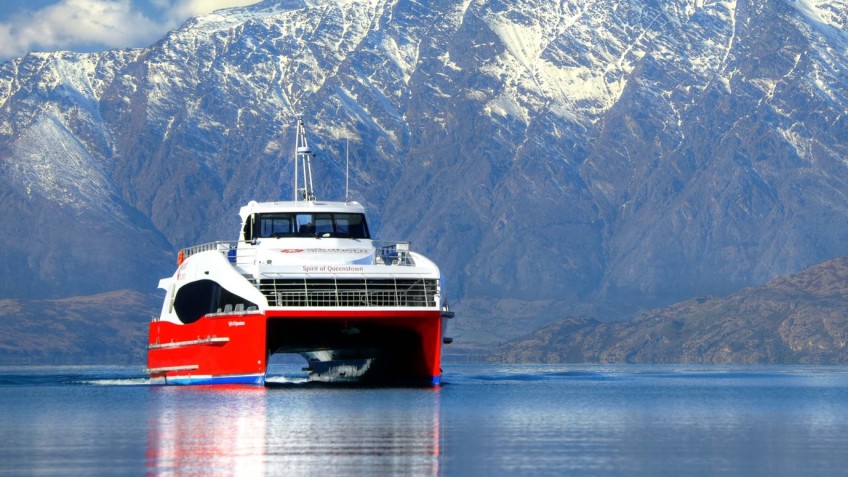 Commerce Commission clears RealNZ to buy Spirit of Queenstown
---
The Commerce Commission has granted clearance for RealNZ to buy vessel the Spirit of Queenstown from rival Southern Discoveries.
In a statement on its decision yesterday, the commission says it is satisfied that RealNZ's acquisition is "unlikely to substantially lessen competition" in the local market.
"While RealNZ and Southern Discoveries both offer scheduled tourist cruises on Lake Whakatipu in Queenstown, after considering a range of factors including the parties' product offerings, pricing and passenger numbers, our investigation found that they do not compete closely."
RealNZ already operates vintage steamship the TSS Earnslaw on the lake, and it plans to use the Spirit of Queenstown, a speedier, 26-metre catamaran, in addition to it.
Both boats will transport passengers to the company's Walter Peak High Country Farm.
In its application to the commission for regulatory approval to acquire the new boat, RealNZ says changes to maritime rules had meant the TSS Earnslaw could now carry only 250 customers, down from 400.
Adding the Spirit of Queenstown to its fleet would allow the company to up capacity again, and increase revenue from the farm, it says.
The sale still needs approval from the Ministry of Business, Innovation and Employment as Southern Discoveries was one of a number of tourism operators to receive Covid-relief funding from the Government.
RealNZ announced it was in the process of buying the vessel at the start of July - one of a number of moves by the company to realign its suite of tourism offerings.
The company is putting up for sale its Queenstown jet boats and water taxis, as well as the Antarctic Centre in Christchurch and a lodge on Stewart Island.
Main image (Facebook/Southern Discoveries): RealNZ wants to use speedy catamaran the Spirit of Queenstown alongside the TSS Earnslaw to ferry passengers its Walter Peak property.


---