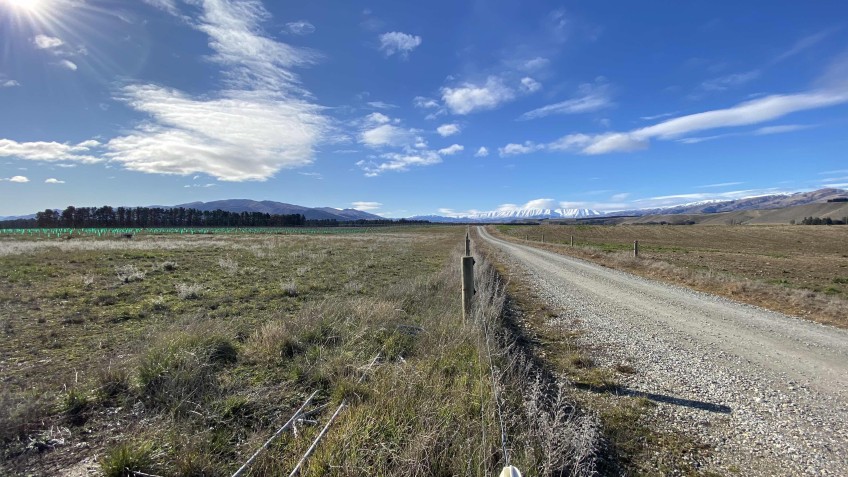 Christchurch Airport to put weather station in Tarras
Apr 05, 2022
---
There's plenty in Central Otago with an opinion or two on stiff breezes and inversion fogs and what they may mean for airplanes seeking to land and take off in Tarras, but proposers of a new regional airport have this week started work on a weather station at the would-be site to gather some intel of their own.
Contractors working for Christchurch Airport are installing three solar-powered, wind meters in Tarras to measure the area's wind speed and direction in real time.
The anemometers will sit atop masts and are the first phase of an automatic weather station (AWS) that will provide data to the project exploring the potential for a new regional airport there.
Project Director Michael Singleton says, while this is a minor construction job, it will make a big difference for the project team.
"Weather conditions have a major influence on airport planning and to date our analysis has been undertaken using ten years' worth of historical weather data that was modelled by NIWA. This AWS will give us site-specific data to help us further analyse the potential runway alignments," Mr Singleton says.
Installing the anemometers will take place this week - equipment will be trucked to the site, and three two-by-two metre concrete pads will be poured before the masts are erected and fenced to protect them from stock.
Two of the masts - measuring 10 and 18 metres - will be installed on the airport's 750-hectare site, the third - measuring 10 metres - will be sited on a neighbouring farm.
The weather station is like those used at most operational airports, Mr Singleton says.
"It will measure wind speed and direction, air pressure, temperature, humidity, rainfall, cloud cover and visibility. The technology is impressive – the ceilometer can measure up to three layers of cloud and the rain gauge will measure precipitation to within a tenth of a millimeter."
The station will feed data to an industrial computer for aggregation before it is sent to MetService.
"We've committed to doing this project well. That means ensuring that every decision we make is well-informed – this weather station will help achieve that. It will help further the deeper analysis of our two potential runway alignments and help us achieve our aim of establishing a preferred alignment by the end of this year."


---