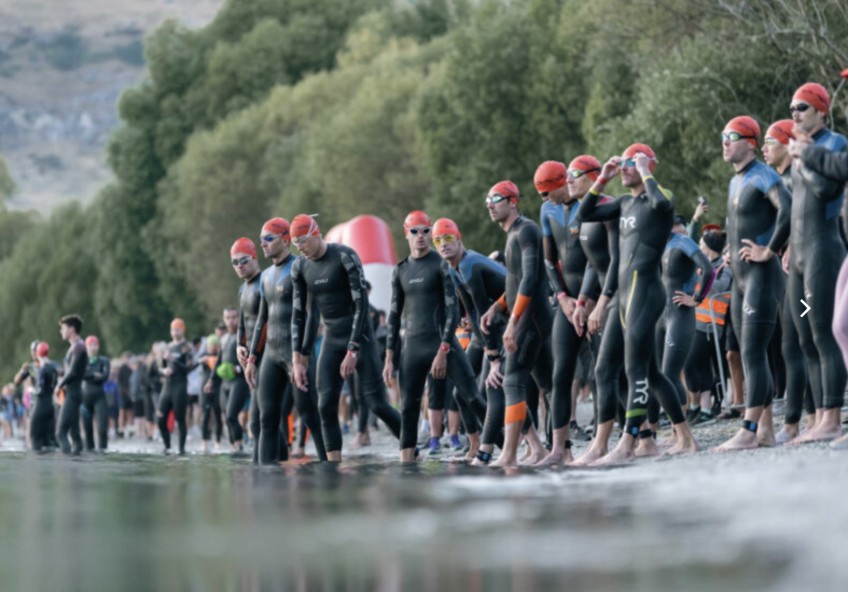 Challenge Wānaka events confirmed as world triathlon champs qualifiers
Sep 04, 2023
---
Two Challenge Wānaka events in February 2024 have been confirmed as part of the Tri NZ Suzuki Series and are both qualifying events for the World Triathlon Multisports Championships scheduled for Townsville in August next year.
Over 300 Kiwis are expected to don the Silver Fern in Townsville with competition during the Tri NZ Suzuki Series likely to be intense as a result given our proximity to North Queensland.

"Challenge Wanaka is an iconic date on the New Zealand triathlon calendar and having the Suzuki NZ Cross Triathlon Championships and Suzuki NZ Cross Duathlon Championships incorporated just adds more value and significance to an already epic event," said Tri NZ CEO Pete De Wet.
"The 2024 World Triathlon Multisport Championships are going to be a fantastic occasion and we anticipate some keen racing in and around the awe-inspiring Glendhu Mountain Bike as our epic age groupers aim for Townsville."

The Earshots Challenge Wanaka Cross Triathlon and Duathlon will take place on Saturday 17th February 2024. The event utilises the tranquil waters of Glendhu Bay for a one lap swim leg of 1500m. The bike course then takes athletes for two laps through the breath-taking Bike Glendhu Bike Park, tackling some Grade 4 tracks, totalling 32km. The grand finale – a stunning 10.5km trail run through more of the Bike Glendhu tracks. The Duathlon uses the same course, but omits the swim.

The Garth Barfoot Aquabike has also been confirmed as a qualifier for the World Triathlon Multisports Championships. Also taking place on Saturday 17thFebruary, the event will consist of a 3km swim in Glendhu Bay followed by a stunning 120km road bike.

"It is incredibly exciting to have been chosen as a qualifier for the World Championships again. There are a lot of incredible mountain bikers in the area and so we are guaranteed a fantastic race with athletes battling it out for a much-coveted spot at the World Champs", said Jane Sharman, Integrity Homes Challenge Wanaka Trust & Event Director.


Find out more: Integrity Homes Challenge Wanaka and TriNZ
ntegrity Homes Challenge Wanaka Festival events:
OSM Challenge Wanaka Multi – 28th October 2023
Wanaka Medical Social Triathlon – 11th February 2024
Integrity Homes Challenge Wanaka Festival – 15th – 17th February 2024

Thursday 15 Feb 2024
Bay to Bay Swim – open to all swimmers
Puzzling World Intermediate Challenge
Mitre 10 Challenge Wanaka Adaptive Triathlon
Mitre 10 Secondary Schools Triathlon
New World Three Parks 3-9-3
Design Windows Twilight Challenge

Friday 16 Feb 2024
Puzzling World Junior Challenge Wanaka Triathlon

Saturday 17 Feb 2024
Integrity Homes Challenge Wanaka Half
Garth Barfoot Aquabike
Challenge Wanaka Corporate Half Teams
earSHOTS Challenge Wanaka Cross Tri


---