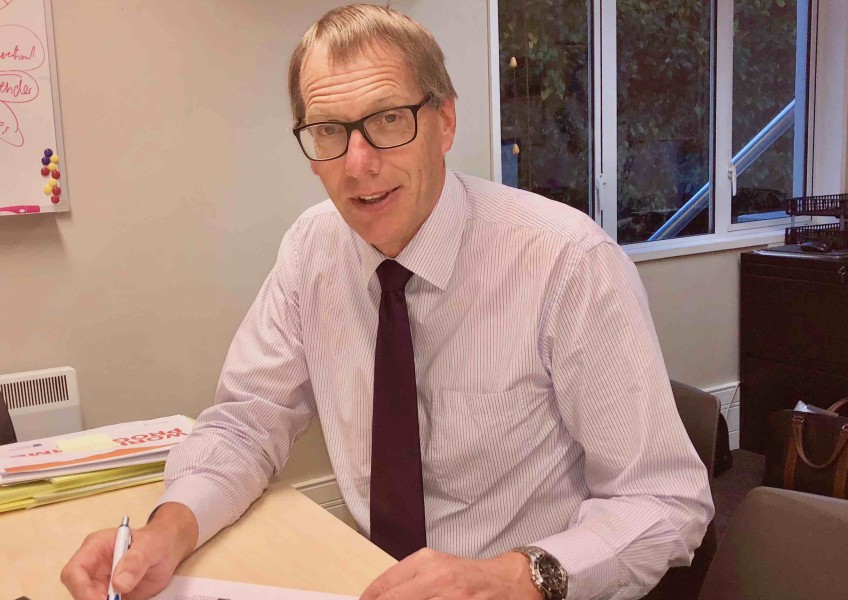 CEO Theelen steers QLDC into dangerous debt-filled waters
---
Editorial/Analysis
Last week's surprise 13.6 percent proposed rates rise has brought into sharp relief a Queenstown Lakes District Council debt bubble that has been building over recent years, apparently without adequate provisions in the council's budget forecasts.
Council chief executive Mike Theelen and his team have focussed on the infamous Queenstown leaky building fallout in explaining the rates rise, but the huge potential cost of that situation has been expected for years. There are in fact multiple leaky building cases, and although the council cites confidentiality as a reason for not disclosing exact settlement figures, a look at the books suggests the council may pay upwards of $190 million in settling them, including legal costs - most recently, of $400,000.
Of more contemporary interest is the spiralling cost of the Lakeview project, currently at $70 million when the original forecast only a few years ago was around $19 million.
The difference between Lakeview and the leaky building situation is that while both could arguably have been avoided (upfront land sale and better council building inspections) one is in the past and one is very much in the present and ongoing.
Mr Theelen, who has sole charge of the Lakeview project, continues to defend his decision to give the Australian developers 20 years to contribute their share of the project while hitting ratepayers with $70 million of hard costs right now, when we can least afford it.
The Lakeview land could have been sold for $42 million outright and reduced the council's debt – not increased it.
In today's Business Desk journalist Brent Melville produces a useful summary of the QLDC's debt situation, now sitting at $626.9 million, just a few percentage points below the council's debt limit.
Business Desk summarises the likely QLDC rates, saying a median-value $1.39 million property in Queenstown will pay $445 more a year, while the figure jumps to $665 for $3.2 million rural property, where owners will actually see their rates go up by 20.87 percent.
The QLDC also needs to now delay more than $100 million of planned capital expenditure.
Projects to be pushed out by several years include a $17 million Wānaka water treatment plant, a new $10.6 million reservoir at Quail Rise on the lower Shotover and a $8.2 million water treatment plant at Two Mile, in the Remarkables Conservation Area.
There are also $5.3 million of transport projects getting put back.
Business Desk notes an increase in QLDC staff for the last financial year from 529 to 580, linked to $5.7 million in additional salary costs and a spend on consultants that went $1.7 million over budget (although some of this was covered by central government grants).
Business Desk notes that while these cost blowouts have produced a rates rise twice the amount previously expected, both Mr Theelen and Mayor Glyn Lewers are asking ratepayers to pay for a $9,865 conference trip to Brisbane in October and a $4,800 trip for Mr Theelen to Cairns in July for a chief executive's group meeting.
The timing and cost of these trips may not be ideal.


---