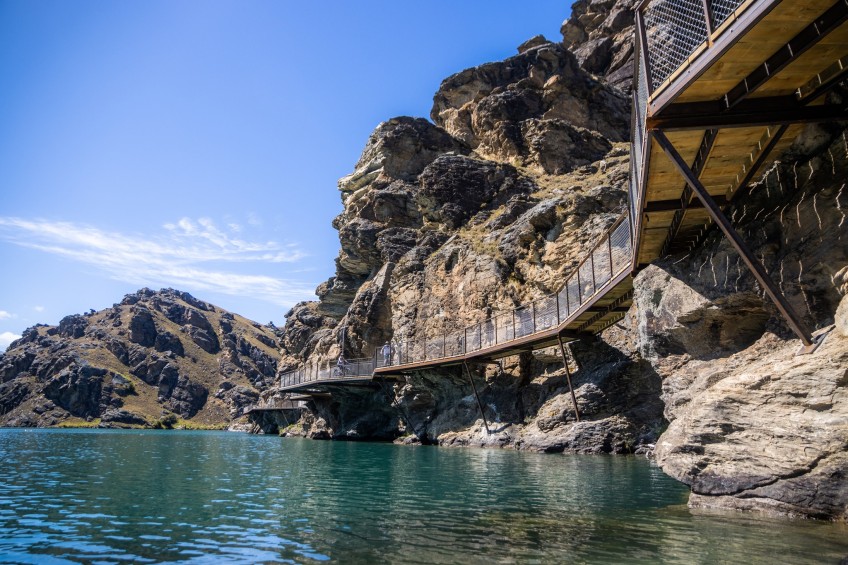 Central's pathway for keeping tourism sweet
---
In 2019, with tourism booming right before Covid's bust, New Zealand hosted more than 3.8 million overseas tourists.
But with popularity comes pressure, and there's not far to look to find examples of where that tourism sweet spot as started to sour – not so much for the visitors, but for the communities that host them.
Tourism Central Otago is on a mission to stop that happening in its neck of the woods.
With buy-in from tourism businesses and residents, it's creating a roadmap for how tourism can continue to welcome visitors without overwhelming the system.
Along with other tourism bodies, it's pulling together a Destination Management Plan to better understand the future of tourism in its region.
In the last two years it's received a $1.7 million cash injection as part of the Government's Tourism Support, Recovery and Reset package.
While it may be tempting to pump the bulk of funds into marketing the region to get butts on bikes (or boats or at cellar doors…) Tourism Central Otago's used the money (75 percent of it) to create the plan.
Tourism Central Otago general manager Dylan Rushbrook says developing the plan was always in the picture, but Covid and the Government's subsequent support package helped make it possible to get stuck in and do it.
What is it, exactly? Well, Tourism Central Otago says it's a "masterplan" for tourism in the region, to dial up the value of tourism and dial down the impacts of unplanned growth.
Despite a recent growth in cycle tourism adding fuel to the fire, Central Otago remains something of a slow-burn destination.
Perhaps because of that, the tourism body has the luxury of being able to proactively manage tourism growth.
But will tourists be told where to go, and how to holiday? And, surely, tourism businesses, to a certain extent, want to scale up their operations?
Mr Rushbrook reckons research the group's done shows tourism operators, visitors and residents are on the same page when it comes to what they want out of Central Otago as a destination.
Visitors like intimate experiences in wide-open spaces, while locals get a kick out of hosting guests and showing off their patch of paradise, he says.
"There's a real alignment in what the visitor wants, and what our community wants, and also what our operators want.
"So it sets us up in a really good position to move forward."
With plenty of the players in tourism on their knees, it may seem a tough time to crystal ball gaze about where-to for tourism in the region.
But Covid chaos didn't faze Mr Rushbrook and his team.
"We weren't too worried about what was going to happen in the next couple of years.
"We figured there's a lot of stuff we couldn't do anything about – it's out of our control.
"But what we wanted to do with developing the Destination Management Plan was look well into the future, and we were talking like a 50-year horizon.
"What do we want Central Otago to look like in 50 years and how can tourism be, if you like, a vehicle or an enabler to get to that point."
Unlike some other regional tourism bodies, Tourism Central Otago sits within the Central Otago District Council, and that impacts on what it's trying to achieve and for whom.
"Our first priority is to the ratepayer, and not to the visitor, which sounds very strange when I say it out loud, but that's just our approach," Mr Rushbrook says.
In Cromwell, Highlands Motorsport Park chief operating officer Josie Spillane's put her hand up to be part of the conversation.
Her team have plenty of high-octane action to offer visitors, and when the park was launch almost ten years ago, Cromwell seemed an unlikely location for the racetrack to call home, Ms Spillane says.
"I can recall when we opened Highlands, it was 'gosh, you should have been in Queenstown'."
Over the last decade, alongside growing its attractions and selling them to visitors, Highlands has also prioritised gaining a social licence to operate in the lakeside town, she says.
What does that mean? Basically, despite a first impression that a motorsport park could be a noisy, unwelcome neighbour, Highlands has sought to be the opposite in the eyes of the Cromwell community.
It's done cool stuff completely unrelated to its tourism operation that helps Cromwellians appreciate having it on their doorstep.
Last week, Highlands announced it will fund a community social worker and mental health first aid workshops at all three Cromwell schools for the next five years.
It's annual free Easter egg hunt has become "bigger than Ben Hur", and every Cromwell kid leaving primary school gets a complimentary blatt or two around the go-kart track in the annual Battle of the Year Sixes.
"We're not doing it for the pageantry of looking like we're doing something right.
"But we're doing it because we absolutely want to be recognised as part of the community and not us-and-them."
The success of Central as a destination can't be separated from the success of neighbouring Wānaka and Queenstown, but while they're something of the "middle-aged parents", Central's more the "teenage child", Ms Spillane says.
"We're at a different stage of our tourism journey and our Destination Management Plan, and that may make us a little bit more fortunate that we can engage with them and understand, you know, what would be the key lessons.
"I don't think that there's a one-size-fits-all answer, but I definitely believe that if there's a commitment to being prepared to have the conversations and actually have to take some tough decisions for the greater good, then that's a great start."
Bike It Now co-owner Kathryn Fletcher (Fletch) is another operator keen to add to the destination management conversation.
There's no argument cycle trails in the area have been a boon to the local tourism industry, with the ridiculously busy Lake Dunstan trail the latest offering.
In its design phase, the trust behind the new route had reckoned by 2028 13,515 people would be using the trail in a year – during December and January just gone, a whopping 20,532 had used it.
While it would be tempting to make hay while the sun shines, Ms Fletcher says Bike It Now's still committed to value over volume.
"We want to give a quality, personalised service, which is sitting down, chatting to our client, doing an itinerary over a coffee.
"Rather than jumping in and going 'holy hell, this is going nuts, let's just get a whole lot of bikes and just fire people out there'. It's just not how we want to operate."
Alongside the tour and hire services, they've got retail and workshop spaces in Cromwell and Clyde – a youngster may buy their first bike from there; a local rider takes their bike for a tune before hitting a trail on the weekend, she says.
"The cycling product is, like, it's amazing. It's amazing what we, what Central Otago, offers.
"But, where we're at is, we're ensconced in the community as well."
Bike It Now has an owner-operator model, but within the cycling businesses popping up to service the growing bike trail clientele there's a mix of smaller, locally-run outfits and bigger, out-of-town operators.
While she and her co-owners have chosen to grow their business with a focus wider than just its bottom line, she can't control how competitors work – but she's still "one-hundred percent" invested in discussions around destination management, she says.
Something the regional tourism body can do to build tourism better is help spread the gains from the industry wider – both across the communities of the region, and throughout the year.
Shayne O'Connor, the trail manager for the Roxburgh Gorge, Clutha Gold and Lake Dunstan Trails, knows the benefit of this.
"I've been involved in cycle tourism for coming up 20 years and I've seen what it brings to communities."
He's talking about the likes of Clyde, Oturehua, and Ranfurly, rural communities in part reinvented by the success of the Otago Central Rail Trail.
More recently, smaller towns along the Clutha/Mata-Au like Roxburgh and Millers Flat are hosting visitors arriving on two-wheels.
It can be a steep learning curve for some, he says.
"In Roxburgh, we struggle for evening dining, on some nights of the week, in particular.
"It's a big call for someone to set up that infrastructure and invest that time and money.
"That, unfortunately, has been a bit of an Achilles heel."
Working collaboratively to develop a destination, and being careful to not put all your eggs in the one (bike) basket is key, he says.
"I think that's probably something pretty important - that we need to make sure we're telling other stories.
"Cycle tourism is what has brought all of these people to the area and then kind of put Central Otago on the map, but there's plenty of other stuff as well.
"You know, what else is in the area that might drag people in, to want to go and dine at the pub or stay in the area?"
In the coming month, a draft of the Destination Management Plan for Central Otago will be released.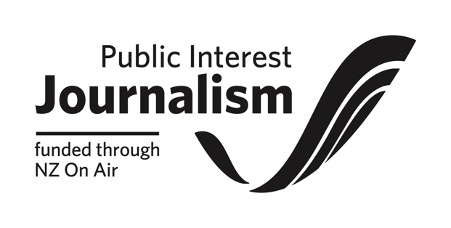 ---