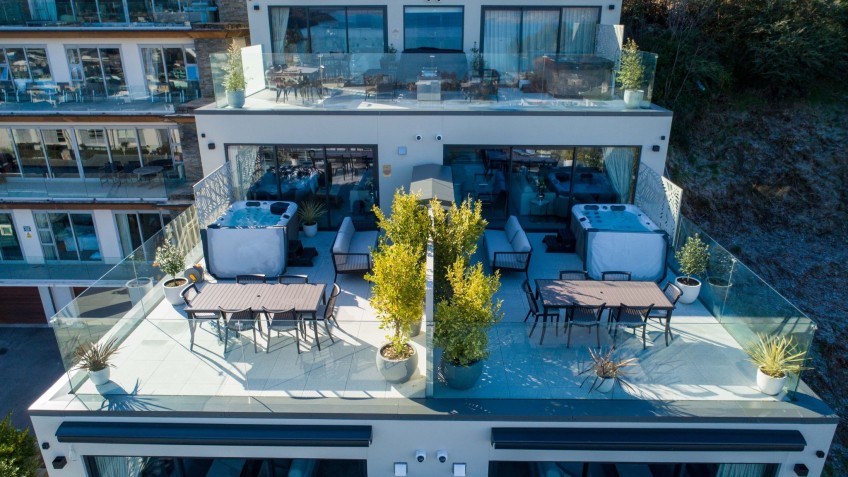 Queenstown's ritzy Carlin Hotel is on the market
---
After less than a year of opening its doors, Queenstown's Carlin Hotel is on the market, but the hotelier behind the upmarket boutique accommodation isn't seeking to hand over the business reins just yet.
Kevin Carlin has told Crux he wants his hotel business to stay on as a leaseholder - for at least the next 30 years - as part of the deal.
He has his eyes set on purchasing another Queenstown hotel - which one, is under wraps for now - and he needs some cash flow to do that.
The Carlin is tipped to have a price tag in excess of $35 million.
Meanwhile, the sale listing offers interested parties the choice to buy the hotel as a freehold going concern with or without the existing management company or with a long-term lease in place.
The Carlin sale is being managed by an Auckland-based real estate agent, Wayne Keene from Bayleys.
He says he's unable to comment on any specifics related to the Carlin sale - under the direction of owner Mr Carlin - but spoke generally to boutique hotels and lodges.
It's rare for a property like this one - a boutique hotel - to be up for sale, he says.
"They are pretty tightly held, not a lot of them come on the market."
When they do come up on the market, he says there's usually a lot of interest, describing these properties as "sought after assets".
But despite the interest, he says generally "they take a long time to sell", and nothing happens overnight.
In the sale listing for the Carlin, it claims the business is "performing above expectation" in the short time since it opened in May last year.
It received a string of accolades at the most recent international Boutique Hotel Awards, including winning Australasia's Best Hotel with a View.
The hotel has eight suites ranging from 98 square metres to 166 square metres, and can sleep 45 people at full occupancy, according to the listing.
It is located on an elevated site close to town, at 43 Hallenstein Street.
According to BusinessDesk, only two of the 38 staff members at the hotel are Kiwis, and Mr Carlin acknowledges he can be a difficult employer to work for, saying perfection is expected due to the hotel's A-list celebrity guests.
Mr Carlin is originally from California, but he's been living in New Zealand for a number of years, holding citizenship for the last 22. He lives in the Carlin hotel, in a sub penthouse.
Main image (Facebook/Michael Hill International Violin Competition): The Carlin Hotel is on the market.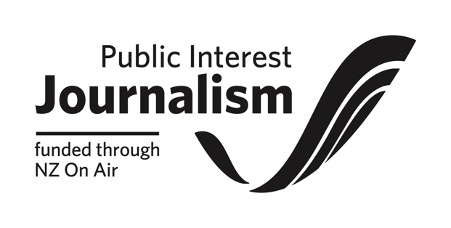 ---