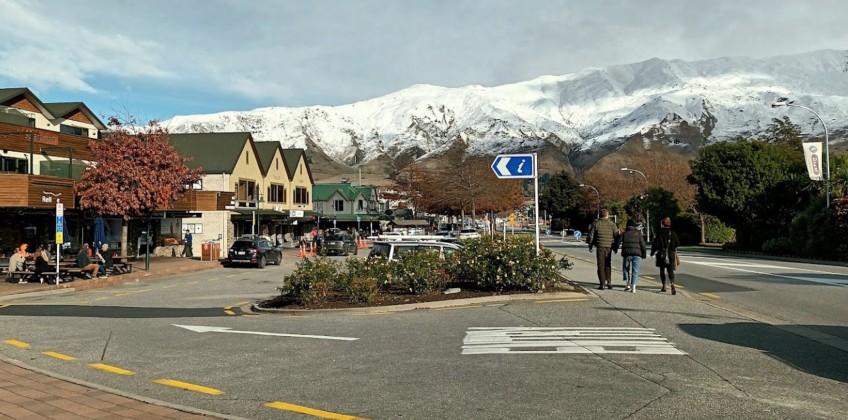 Reduced car parking at centre of Wānaka CBD masterplan
---
The work of a group of volunteers who have mapped out a future for Wānaka's CDB has been slowed down so that the council can catch up - and the enforced pause may provide an opportunity to sort out disagreements over parking.
The Heart of Wānaka steering group had planned to present their masterplan for the lakeside and retail heart of the town to today's Wānaka-Upper Clutha-Wānaka Community Board meeting seeking endorsement from members.
But the group will now put a hold on that process, to give them the chance to bring council staff up to speed on their ideas.
Chris Hadfield is deputy chair of the community board and an active Heart of Wānaka member.
He says the group will now present to the community board in more of a workshop setting, and there will be no official motion of support.
"It is basically just a chance to say here's the plan, take it away, see what you think, and the staff to have a look at it.
"So it's quite low-key at this point."
He admits to there having been a misunderstanding about the next step in the process - the group was geared up after years of volunteer hours to officially present their final masterplan document today.
As with many local government projects, it can feel like a case of "hurry up and wait", he says.
However, it may be an opportune time to take the foot off the gas – last week the Heart of Wānaka's plans hit headlines when several property owners in the CBD expressed concerns about the group's consultation process.
Also a source of contention – suggestions of a reduction in car parking in the CBD.
Key to the Heart of Wānaka's masterplan is the creation of a lakeside green space in place of the existing carpark adjacent to the children's playground, beach and jetties.
The Heart of Wānaka group has made no secret of the fact they want to reduce the number of vehicles on lakefront land in favour of creating more spaces for play and outdoor functions.
It is still planning to provide plenty of other spots for visitors to town to park, with areas mapped out to cater for day-long free parking for workers as well as shorter-stay parking for buses, shoppers, diners and tourists.
Community board chair Simon Telfer says having the Heart of Wānaka's masterplan assessed by council staff is the correct next step for the group.
The involvment of staff can help with costings and getitng specific projects considered as part of the next Ten Year Plan, which will divvy up council spend for the decade ahead.
This happens every three years, and comes around again next year, although planning for it is already underway.
"I genuinely appreciate the amount of volunteer hours that have been put in to the Heart of Wānaka report and their engagement with the community," Mr Telfer says.
"The community board is fully supportive of the report informing (the) council's strategy for developing the town centre.
"We will also be using it as a reference when making interim improvements to the town while we await more substantive investment."
Mr Hadfield says he "totally gets" that things take time, and that can feel discouraging in the context of a community-led project that has, until now, had volunteer momentum.
"Assuming that they like what they see and it gets endorsed by the board then it goes to the council, even then, as the council picks it apart and says, 'Right, let's do the lakefront', they still have to go back out to do formal consolation again."
Despite this, he still backs community-led development.
"We want whatever it is we're doing to work.
"From a Heart of Wānaka perspective we have a really unique opportunity right now for the retailers, landlords and the local community to get together and say, 'Yeah, we want this', whatever it comes out like in the final plan, and door knock on the council and say, 'We want it and we want it now'.
"If we come together as one unified group of Wānakians council's going to find it really hard to say no."
He wants to be able to get the small but vocal opponents to the plan "all on the same page".
"Because otherwise we'll still be where we were in 2016 with nothing.
"At the basic level, we all want the same thing - people to be able to come into town...Their sticking point is there's not enough car parks and we're taking them away."
The Queenstown Lakes District Council is part way through its own spruce-up of the Wānaka lakefront, aimed at creating continuous pedestrian access and stronger connections to the town centre, as well as reducing vehicle use in the town centre.
In a statement today, the council's Meaghan Miller says although the Heart of Wānaka's plan carries no statutory status it constitutes "a valuable piece of work".
"Council officers will review the document and consider it as reference alongside our existing and planned work in this space."
The council is set to do its own heavy lifting around planning for development from the CBD towards Three Parks.
Ms Miller says she expects this next phase of the Queenstown Lakes Spatial Plan to begin in 2024, subject to funding being secured in the next Ten Year Plan.
"That in turn unlocks the public funding required for this significant future planning and infrastructure for Wānaka."
Key features of Heart of Wānaka's masterplan:
Keep the dinosaur-slide playground and add a 'nature' playground to Pembroke Park.
Also for Pembroke Park, a basketball court beside the popular skatepark, a raised stage for gigs or exercise classes, and more obvious walking links to the shops and cafes.
Open up the existing civic buildings - the library and the Lake Wānaka Centre - because right now they are tucked away and don't link well with the rest of the town centre.
Remember the song lyrics 'Pave paradise and put up a parking lot'? Heart of Wānaka wants to reverse this and ditch the asphalt on the lakefront reserve opposite the town centre. Instead, green space and a 'town plaza'.
'Plentiful' planting and a focus on keeping Bullock Creek clean.
Up the height of some buildings in town by up to four metres (that enables three to four storey buildings)
Encourage laneway developments (you may have seen these cafe, bar and boutique-shop heavy wee walkways in Christchurch, Auckland or Melbourne).
Have a demarcated town centre that could be shut off to traffic for events.
A flying fox and obstacle course for Lismore Park, plus potential for all-day parking, with a more obvious walking route to the town centre.
New town wharves for commercial and private boat operators.
Check out the group's full masterplan document here.
Main image (Google/Diane Reaney 2022): What's best for Wanaka - green spaces or car parking?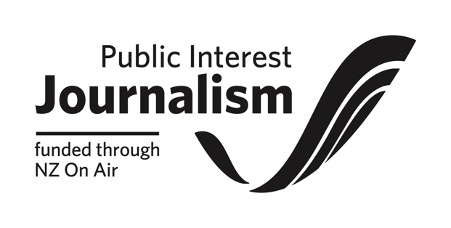 ---