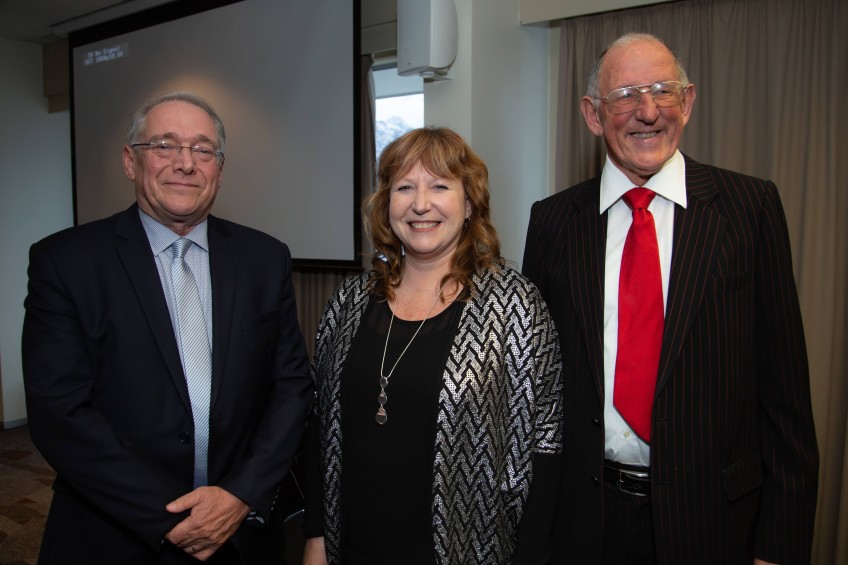 Broadcast Communications and Digital Media Minister launches Crux
May 04, 2018
---
Media Release. May 4th, 2018.
A new not-for-profit community media platform was launched in Queenstown yesterday by Broadcasting, Communications and Digital Media Minister Clare Curran.
The news website is being published by the Southern Community Media Trust under its new brand Crux – www.crux.org.nz.
In welcoming the new initiative, Minister Curran emphasised the need for non-commercial public interest journalism, to both protect democracy and keep communities well informed.
"It is crucial that strong public service media are able to continue to function as society's fourth estate, to keep the public informed on key issues, and enable our democracy to flourish," Minister Curran said in her speech to more than 100 community leaders at the launch event last night.
Media Trust Chairman Dick Hubbard emphasised his faith in the not-for-profit media model stressing the need for good journalism to be free of potentially harmful commercial pressure and an advertising model that has been severely damaged by the presence of Google and Facebook.
The Trust's structure and deed has been built with the advice of respected media commentator and former NZ Herald Editor Dr Gavin Ellis.
"Trusteeship offers a way in which we can preserve the beneficial — and necessary — components of journalism at a time when traditional mainstream media are under severe strain," Dr Ellis said in a message to the launch event. Dr Ellis is the author of the book Trust Ownership and the Future of News.
The Trust's managing editor, Peter Newport, spoke of increasing pressures on journalists struggling to survive under the increasing mainstream media pressures of high workloads and relatively low pay.
"We can't go on like this. Asking journalists to work long stressful hours where the emphasis is on the production process rather than the journalism. There's simply no time any more for many journalists to put the research and background into stories that demand more depth. We believe that by moving away from the commercial model journalists can ultimately have more time to produce strong, well written stories and also be paid fairly for their work. Community funding also provides an opportunity for local support to be in proportion to the effectiveness, quality and fairness of the journalistic content."
The Southern Community Media Trust is partnered with the School of Journalism at Canterbury University. The trustees are Dick Hubbard (Chair), Joan Kiernan (Deputy Chair), Terri Anderson, Dr Tara Ross, Simon Telfer and Ralph Hanan.
Former RNZ Journalist Jessica Maddock is the Wanaka Editor for the Trust. Jessica won the NZ Radio Awards Journalist of the Year in 2012 and has also worked for Newstalk ZB, Otago Daily Times and Fairfax/Stuff.
The Crux website has been launched with both a Queenstown and a Wanaka section.
Read: Clare Curran's Crux Launch Speech in Full.
Managing Editor Peter Newport speaking at the launch of Crux
Managing Editor Peter Newport, Broadcasting, Communications and Digital Media Minister Clare Curran and Southern Community Media Trust Chair Dick Hubbard.


---