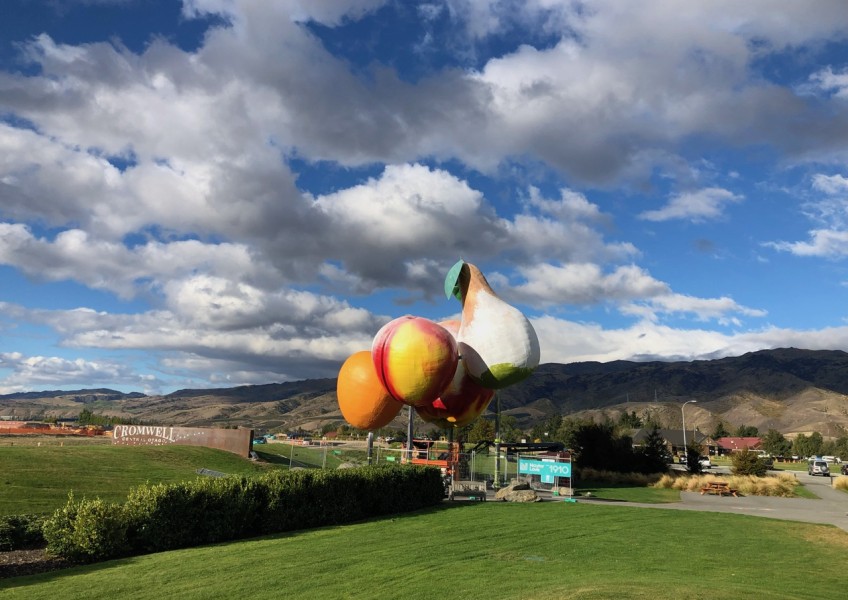 Big Fruit spruce up underway
---
Southland street artist Danny Owens is today painting a larger-than-life apricot at the entrance to Cromwell.
He's been recruited to repaint the town's giant fruit sculpture.
Work started last Thursday with the fruit being given a good scrub down.
Next, primer paint was slapped on.
And, today, the real work of bringing the iconic fruit back to life began.
It's a big ask, and one few contractors are able to put their hand up for.
Central Otago District Council eventually contracted Naylor Love of Queenstown to carry out the sculpture spruce-up.
Naylor Love project manager Chris Baines says Mr Owens is an experienced mural artist, who came up with detailed concepts during the tender process.
"We said this is what he's proposing for the fruit to look like and how he's going to do it, with paint specifications from Resene, and things like that."
Since getting started, someone from the council's been on site regularly, checking in to ensure everything's looking good, he says.
Central Otago District Council parks and recreation manager Gordon Bailey says the job is on target to be finished next week, weather permitting.
"Weather is the challenge."
People will be seeing the same sculpture but revitalised, he says.
"The fruit colours will be refreshed and more vibrant."
The paint treatment method being used will minimise sun-fade and extend the frequency the fruit needs to be repainted.
Two bids were received in response to an advertised tender for the job, and both were within the allocated budget for the work.
The cost is just under $80,000.
The fruit was last repainted six years ago at a cost of $37,000, and before that in 2004.
The 2018-28 long-term plan provided for funding of $50,000 every five years for the job.
However, last winter, the Cromwell Community Board agreed, somewhat reluctantly, to double that amount, approving an additional $50,000 spend for the 2021-22 financial year.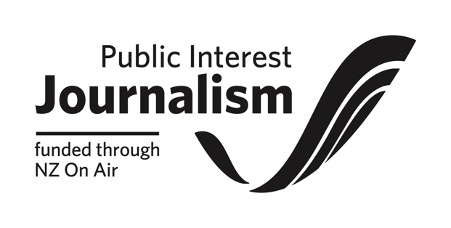 ---