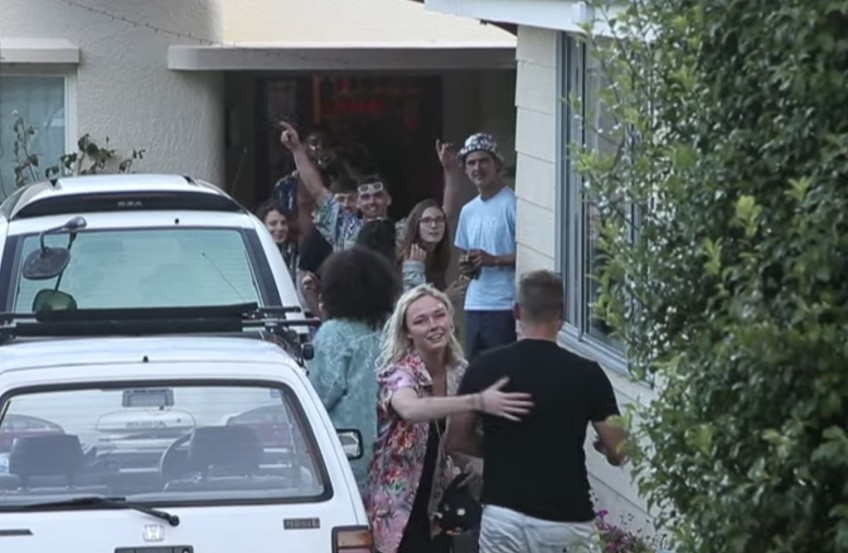 Backbacker owners defend 60 strong party during lockdown
Mar 30, 2020
---
The following statement was posted on the Facebook page of Deco Backbackers after NZ Herald video was published this morning of a 60 strong party that police had to shut down yesterday afternoon in Queenstown.
"Obviously the large majority of you have seen the article that has been published about a "party" at Deco Backpackers during lockdown.
Unfortunately this article was published without giving us the chance to respond and set the facts straight, so this is what we're going to do now.
Quite frankly, we're distressed and saddened by what has happened. Our small family has been operating this hostel in Queenstown for over 30 years and have never faced anything like this before. Our priority concern is the safety of the community (including that of our guests) and we would never do anything to endanger that.
Whist we are a hostel, we have organically become long term worker accommodation. Our guests have been with us for an extended period of time and were in their own bubble.
They were very good in obeying lockdown regulations when leaving the premises for essentials, and everyone in our backyard yesterday participating in the gathering were all long term guests. It was not a party as the report suggests. Just our guests outside, enjoying the weather, and having a few drinks. In their eyes, they were doing nothing wrong. They were sticking to their bubble.
That said; we clearly hold a responsibility to ensure they're kept in line. We do not condone the actions of our guests and are taking this issue very seriously.
We had measures in place, they were broken, and after becoming aware about the gathering and resultant police callout, we began changes immediately.
We (not the police) started by confiscating their UE Boom and sent everyone inside. Our family met to begin discussions about how we move forward and ensure this never happens again. Overnight, we were drafting a set of revised rules and were about to implement them as the article was published.
Previously our rules included that of no parties, curfews, cleaning requirements from every guest, and noise caps. We thought the combination of our rules would be enough to keep everyone safe, due to the fact that our guests have been together for several months.
Our amended rules will be implemented today, during a staggered meeting with every guest.
We are also laying down a firm hand and are now going to report any guests not following these rules to the appropriate authorities as the lockdown requirements dictate. In the meantime, we are dealing with the core people responsible for the events yesterday.
We are as concerned and disappointed as all of your are. This situation is under control, and is being handled by the proper authorities.
Please stay safe out there, as we will be doing in here."
Main Image: Video courtesy NZ Herald.


---