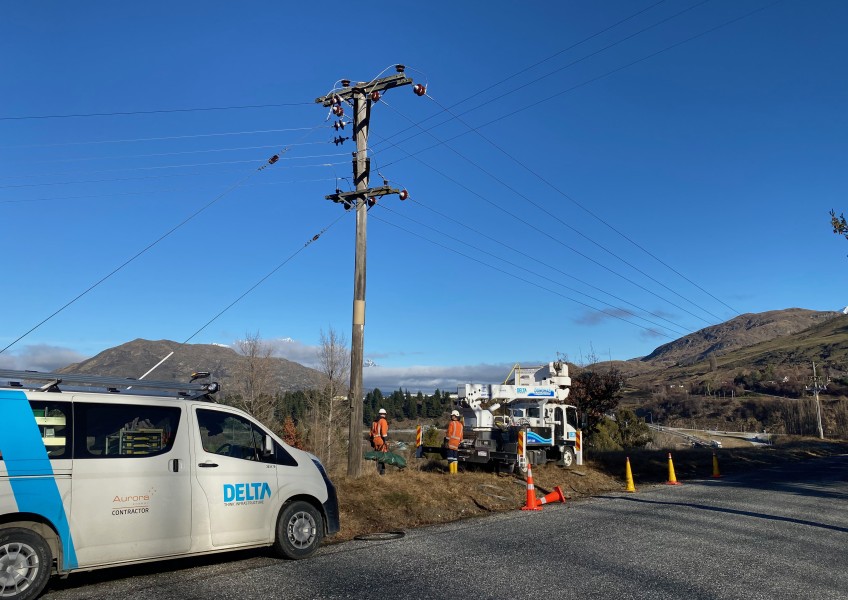 Aurora admits 60 year old component caused Q'town traffic mayhem
Aug 09, 2021
---
After denying to Crux that the collapse of live power lines onto the main road into Queenstown on July 23 was maintenance related, the Dunedin based lines company now says that a 60 year old component was responsible.
The downed power lines caused thousands of Queenstown car drivers to spend up to four hours trapped in gridlocked traffic.
Aurora explained a subsequent massive power failure on July 27, only four days later, as a "bird strike" although some residents have claimed on social media that a faulty or overloaded feeder circuit was to blame.
Here's the full explanation received by Crux from Aurora relating to July 23rd.
"The conductor that broke and fell to the ground was installed in 1962. Inspection of the conductor (power line) indicated that at some time in the past the conductor was damaged. The damage had then continued to degrade over time and ultimately resulted in the failure."

"Aurora has made temporary repairs and will return to the site in August to replace the span and bring it up to current design standards. The outage required to complete this work will be undertaken at a time to minimise the impact to both electricity supply and travel along SH6."
Southern Lakes and Central Otago residents are currently facing massive power price increases due to the fact that Aurora allowed their network maintenance to slide considerably behind schedule over many years in order for their owners, the Dunedin City Council, to extract millions of dollars in dividends.

---