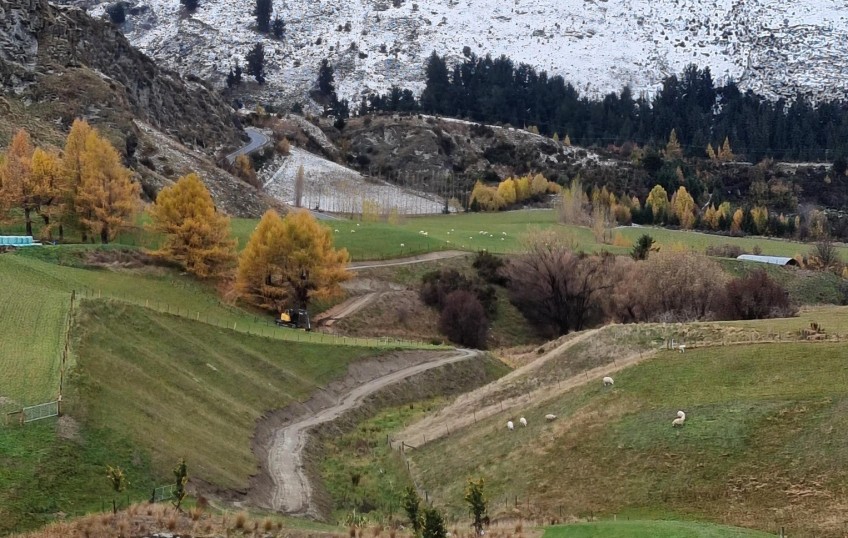 Arrowtown to Arthurs Point Trail on track for February opening
---
The long-anticipated off-road trail connecting Arrowtown to Arthurs Point is making "good progress", according to Queenstown Trails Trust chief executive Mark Williams, who says it will open to the public early next year.
He expects the 17-kilometre trail to be all finished by mid to late-February, but already people are "chomping at the bit" to go out there and explore it.
"The beauty is it's connecting an area of the network that hasn't had trails before, so it's providing that missing link."
Mr Williams is hoping there will be a connection all the way down to Tucker Beach and that will be finished by the end of 2024 - they're just waiting on the Department of Conservation to sign off on its final community management agreement.
"The whole thing is coming together quite nicely."
There's also plans to allow riders the opportunity to go through an old mining tunnel from Big Beach below Arthur's Point, which will then cut into the Lower Shotover Gorge.
"It's been abandoned for quite some time. Not many people knew it was there and we've done a lot of research into it."
The mining tunnel has old tram lines used for dragging carts through it and was originally used to generate hydroelectric power for a gold-mining dredge.
Mr Williams says as part of the refurbishment the tunnel needs to be filled in with gravel to avoid trip hazards from the old tram lines, and also it's needing reinforcements.
The designs for this are all drawn up, but it hasn't yet gone out to tender.
Another significant section of the route - the 25-metre Kuperus Bridge, below Coronet Peak, heading back to Arthur's Point from the bottom of the Hot Rod. Named after the family that funded its construction, it's expected to be completed by the end of November.
For now, Mr Williams is reminding keen cyclists the route remains under construction, and isn't open for public access, as tempting as it may be.
Amanda Robinson from the Queenstown sustainable transport charitable trust Lightfoot Initiative has congratulated the speed with which the Queenstown Trails Trust is working.
"Any developments to the trail network are amazing…every development is wanted and needed, and it adds so much to Queenstown for both visitors and residents."
Ms Robinson says the development of the off-road network highlights how urgent it is that urban active travel routes are created.
"We just want to see the across-town network developing with the same speed as the Trails Trust are developing the off-road."
The Arthur's Point to Arrowtown trail has been named the Wharehuanui Trail.
Main image (Facebook/Queenstown Trails).


---