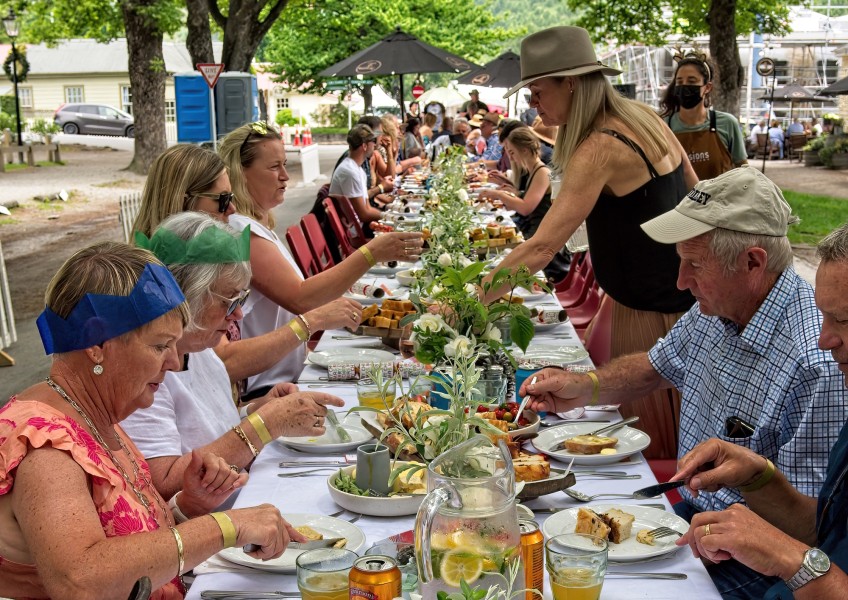 Arrowtown 'institution' canned due to restaurant staffing stress
---
The annual Arrowtown Long Lunch is off the calendar this year due to ongoing staffing shortages.
Significant worker shortages are being felt across the district, and Arrowtown's restaurants are feeling the pressure.
Arrowtown Promotion and Business Association manager Nicky Busst says the decision hasn't been "made lightly".
Restaurants that would normally cater the iconic event, which takes over the town's main drag, have been unable to commit to the event or supply their usual number of plates, she says.
"This, in turn, has impacted the financial viability of the 2022 event."
The board understand the long lunch is an "Arrowtown institution", but the situation right now for those in the sector is "incredibly challenging", she says.
"It would be unfair to proceed and put further pressure on the restaurants who were already struggling.
"Many are closed several days a week and we don't see the situation improving in the short term."
Plans are underway for a revamped event next year, however.
Among the changes: a new event organiser and a sunshade/rain cover that will run the length of Buckingham Street above the tables.
"Attendees over the last couple of years have been hit with unseasonably inclement weather, and in previous years we've had the opposite issue with stunning early-summer days making it reasonably hot at the outdoor tables.
"It's a logical progression that we introduce cover to provide peace of mind for both our restaurants and the guests attending, regardless of the weather."
The date's been set - Friday, December 1.
Main image (Supplied/Colin Walkington): Arrowtown Long Lunch 2021.


---