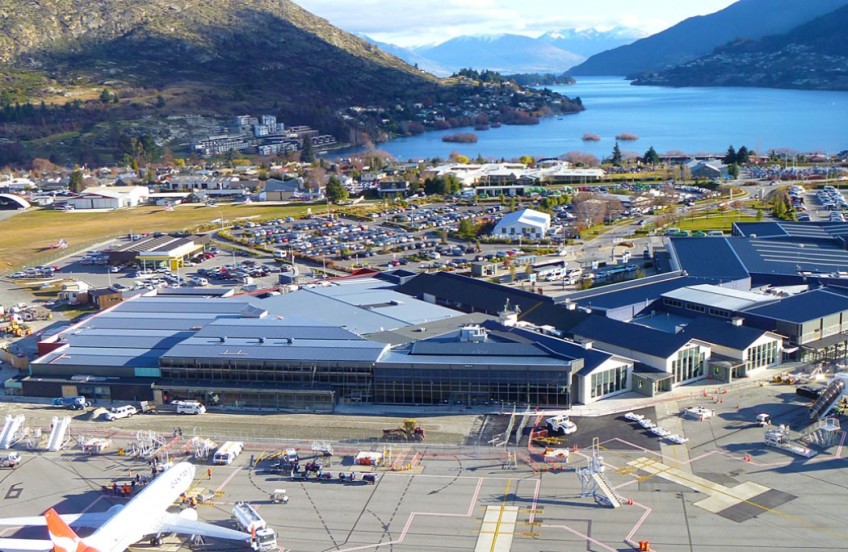 Airport debt up to $82 million: "A big part of our business simply does not exist."
---
In a briefing to shareholders at their Annual General Meeting, the Queenstown Airport Corporation has painted a bleak picture of their business with debt increasing by $13 million to $82 million.
QAC Chair Adrienne Young-Cooper told the AGM that "a big part of our business simply does not exist" while noting that the airport team had managed to stabilise the business, albeit with multiple job losses.
Mrs Young-Copper promised that dividends to QLDC as 75% shareholder would resume as soon as possible, noting that the $13 million debt increase was mainly due to the purchase of Lot 6 for future airport expansion.
On the other side of the balance sheet QAC received $14 million in the following financial year from QLDC as a refund for the lease over Wānaka airport that was ruled unlawful by the High Court earlier this year doe to a lack of proper community consultation.
New airport CEO Glen Sowry noted that a 117% increase in Government agency border fees would potentially act as a reason for people not to travel when international border restrictions were eased.
In FY21 there were 1.33 million Queensotwn passenger movements, down 29% compared to FY20, and 42% down compared to FY19. It was our first full Covid year. While domestic passenger movements at ZQN were up 2%, international passenger movements were down 96%.
There was a significant drop in revenue – down 40% to $27.8 million from $46.7 million. EBITDA was down 45% from $31.3 million to $17.1 million. The company's reported Net Profit After Tax was down 91% to $1.6 million from $18.0 million last year.
You can read the full report to the AGM by the QAC Chair and CEO here, and watch the presentation below.


---