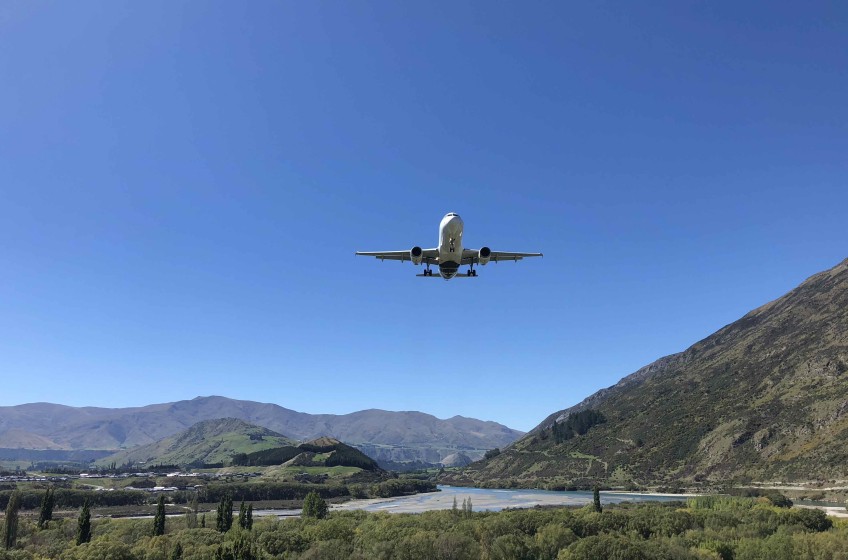 Air NZ says "jets only" from Wanaka to Auckland
Sep 26, 2019
---
The following statement has been issued by Norm Thompson, a director of the Queenstown Airport Corporation and former deputy CEO, and 46 year career veteran, of Air New Zealand. His reference to "our airline partner" can only mean Air New Zealand in this statement.
"It is an oversimplification and therefore misleading to suggest that an aircraft's technical specifications alone determine how and where a commercial airline will operate an aircraft type. The technical specifications provided by the aircraft manufacturer are only the start of the analysis. Each airline has its own unique operating parameters for the aircraft types within its fleet. Based on the technical specifications, these parameters are generally more conservative and take into account environmental factors and operational requirements. In addition, there are other important considerations including commercial (pricing, schedule, etc) and customer experience (flight time, passenger comfort, baggage space particularly for oversized items like skis/bikes/golf clubs, etc) that are factored into any decision of this kind.

Just because an aircraft type could operate on a route does not mean that a commercial airline would operate it on that route. Our airline partner who operates ATR turbo-prop aircraft within New Zealand has indicated to us that they would not operate turbo-prop aircraft on the Wanaka-Auckland route, instead preferring to operate their A320 narrow-body jet aircraft on the route. Ultimately, it is for the airlines to decide which aircraft types they operate, however there are clearly reasons why only narrow-body jet aircraft are operated on direct services from the Lower South (Queenstown, Invercargill and Dunedin) to Auckland."


---