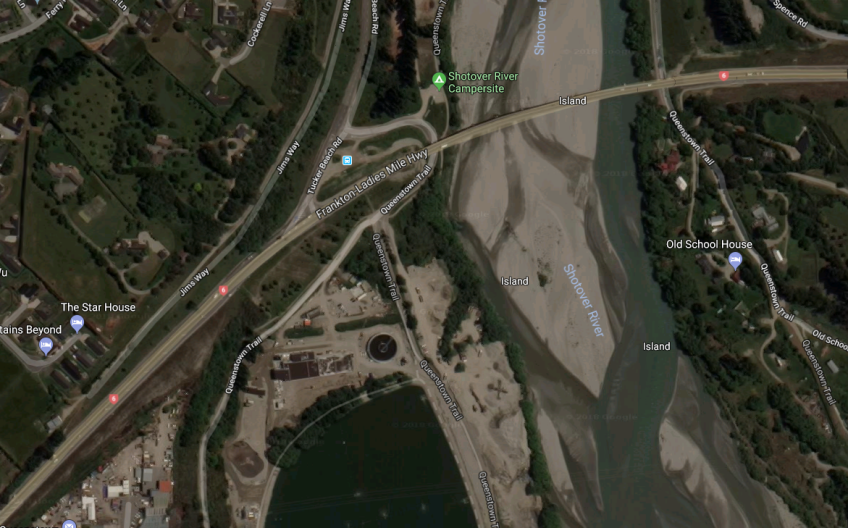 $6 million urgent fix approved for dangerous Tucker Beach junction
---
The junction of Tucker Beach Road and State Highway 6 is to be fixed with a $6 million slip road and underpass.
Residents have been highlighting how dangerous the junction is and calling for urgent action.
The NZTA announced this morning that the existing road under the Shotover bridge will be connected to a new slip road to make right turns from Tucker Beach Road towards Queenstown safer. Up until now Queenstown bound traffic has had to make the turn into two lanes of opposing 100 kph traffic - often when gaps are difficult to find.
Jim Harland of the NZTA added. "At the same time, water and waste water services will be laid in the highway as part of the future infrastructure to support the further development of Quail Rise. The construction work will be tendered this week aiming to have the slip road operational by Christmas 2018."
Local residents spokesperson Kerry Dunlop was thrilled with the news. "The people who live in Quail Rise and Tucker Beach Road are delighted that this work is proceeding after many years of growing traffic and increasing difficulty turning out of Tucker Beach Road. The underpass and slip road will dramatically reduce the risk of injury or death for cyclists, car and bus commuters."
The cost of the work will be partly met by the Queenstown Lakes District Council with a $1.6 million infrastructure contribution to the total $6 million cost.
Mayor Jim Boult has also welcomed the news but not without highlighting what he sees as unnecessary delays in the work being approved.
"This is great news and gratifying for the Council which has continued to place considerable emphasis on the need for this decision. During the local body election campaign in October 2016, the Quail Rise/ Tucker Beach Road intersection was raised as an issue of great concern to residents. The new Council engaged with the Transport Agency to have this treated as a priority project in late 2016. Subsequent growth of traffic volumes, and unfortunately a number of accidents at the corner, have continued to focus the Council on working with the Transport Agency to reach a solution.
"Personally, this has taken longer than I would have liked but I understand the need for the Transport Agency to ensure appropriate decisions are made, and congratulate the agency on listening to the needs of our community and acting to address this pressing work. The local community also made a firm stand in the interests of safety and they too should be recognised for their efforts."


---