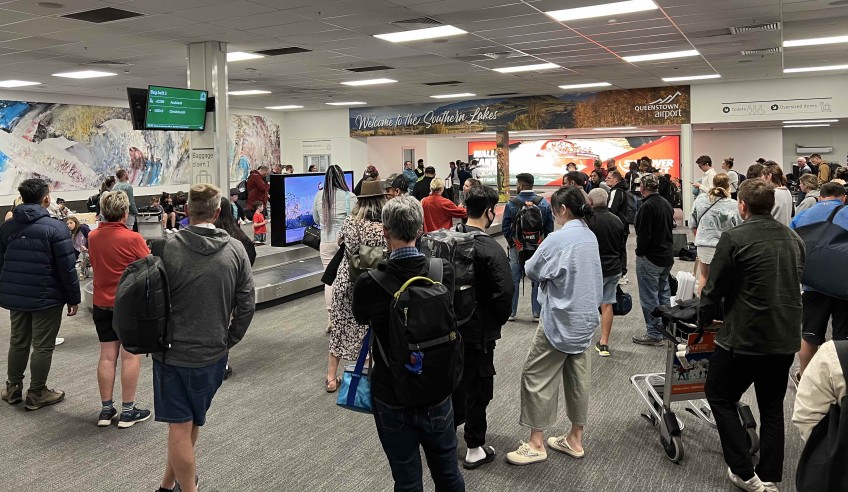 $5,000 payment offered to ease critical Q'town airport staff crisis
---
Air New Zealand is dangling an additional $5,000 in front of would-be new employees in order to ease critical staff shortages at Queenstown airport. In the meantime, the national airline is flying in staff from other regional airports in a bid to beat our local labour squeeze.
The outside-the-box HR solutions are needed as a shortage of baggage handlers, on top of competition for car-parking spots, is creating stress and delays for travellers flying in and out of Queenstown Airport.
Crux has been told in recent weeks of passengers experiencing unexpectedly long waits for luggage to be ready for collection post-flight.
In another instance, passengers waiting in Wellington for a flight to Queenstown were told of delays due to a shortage of ground staff at Auckland Airport earlier in the day, needed to tow what would be their plane into place.
And, another headache for locals: the airport's been taking to social media to tell travellers to plan ahead as longer-term parking spaces are increasingly unavailable.
A spokesperson for Air New Zealand has confirmed employees from other regional airports have been assisting with cover in Queenstown, where it's struggling to cover its bases.
The airline's short 24 Queenstown-based staff – 22 of them baggage handlers and two, other service staff.
Plus, while Covid-related absences have decreased significantly, an employee who contracts the virus still needs to stay away for seven days, and that's throwing out rosters.
The spokesperson says the airline's not aware of waits of more than an hour for bags and, since the start of October, only two flights have been delayed due to staff shortages.
Obviously, the airline was forced to shed staff when borders were closed, and now it's seeking to ramp up capacity in a tight labour market, and with local issues around housing availability.
So, they're offering a carrot to entice the right people.
"We actually have a recruitment campaign running in Queenstown at the moment where we're offering a $5,000 gross recruitment payment for new starters," the spokesperson says.
The recruitment payment will be paid to employees who accept a job within specific target areas before the end of November.
Until that happens, the airlines asking locals to "bear with us over the next few weeks while we ramp up our operations and get new team members onboard".
A spokesperson for Jetstar says the challenges its facing finding same as those of most businesses in New Zealand at the moment.
Employment's at a record high, there's more job adverts than pre-pandemic, and there's just not bought people sitting around waiting to fill the available jobs.
Crux asked for comment on reported delays at the baggage carousel at Queenstown Airport, and Jetstar responded saying "staffing challenges have not caused any significant disruptions and our operational performance continues to improve in Queenstown and across New Zealand".
The airline's continuing to work closely with our ground handling partner to support the workforce and provide additional staff and resources as required," the spokesperson says.
Queenstown Airport's Sara Irvine says there has been "pressure" at the airport due to the shortage of baggage handlers.
But she says the situation isn't unique – all over the world airlines are scrambling to respond to the restart of aviation post-pandemic shutdowns.
Something the airport is working on to help smooth travel through the terminal – parking.
Ms Irvine says its carparks are largely used by residents of the district when they travel, and it's aware there's been competition for space recently.
"The Park and Ride service from Brookes Road was paused in April 2020 due to the impacts of Covid-19. We know there has been a lot of pressure on terminal parking recently, particularly over weekends and when major events are held.
"Bringing back Park and Ride will alleviate this and make travel to the airport easier for residents across the district, particularly those coming from Cromwell and Wānaka and surrounding areas."
The airport is working to restart its Park and Ride service before Christmas and will make more information public as soon as the details are confirmed.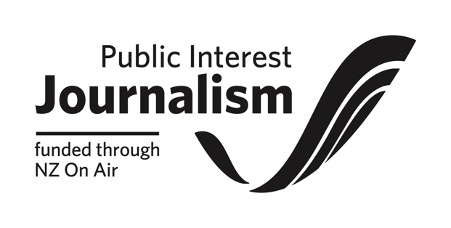 ---