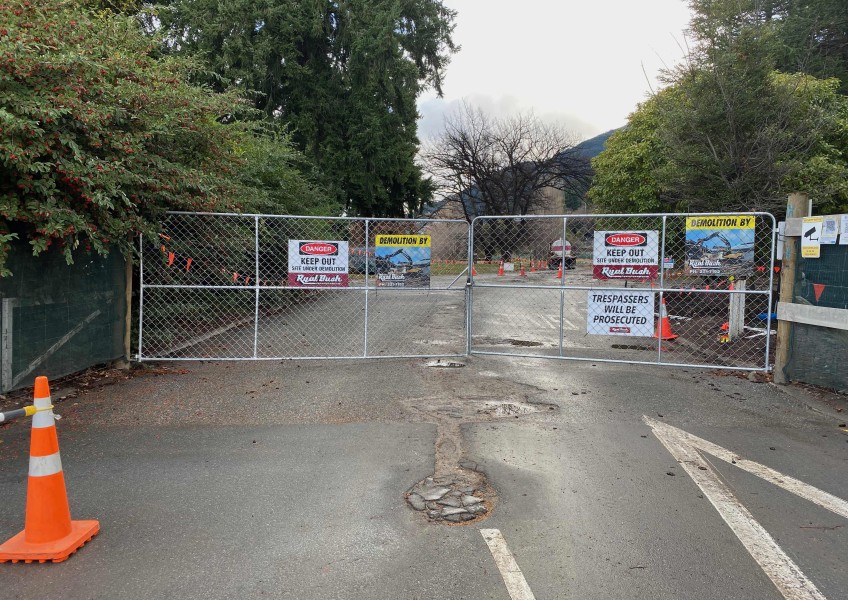 $5 million of Lakeview costs to be met by QLDC ratepayers
---
Analysis.
Crux is trying to understand how the sale of a prime piece of QLDC land worth over $40 million dollars is the cause of $4.9 million being added to our rates bill from next year. We are also trying to understand how a $19 million budget to clear the land ended up being $55 million - potentially more. Here's the latest instalment on what we have discovered - its a real jigsaw puzzle, but we are trying to keep it simple.
The big question: How did QLDC turn $40 million of valuable land into what's looking increasingly like a loss and a cost to the ratepayer - and a bonanza for the Aussie property developers.
As a reminder, the headline numbers:
Lakeview Land Sale: $77 milion over 20 years.
Cost of preparing the Land: $55 million - now. The budget was $19 million.
Potential QLDC upside: A share of developer profits after they recover an agreed and confidential minimum profit (referred to in the contract as "the hurdle.")
The developer reckons the finished project will be worth $2 billion to them. Will ratepayers win or lose - and should QLDC have gambled on a speculative deal?
Here's the QLDC's answers in full to our latest round of questions:
(Crux) In simple terms, how can it cost $55 million to get some bare land fixed up for a subdivision? It seems a massive amount of money.
(QLDC) "The cost is a current market price for delivering both the infrastructure required for the subdivision's resource consent and site clearance. As is widely known, construction-related costs have been escalating particularly in the last 18 months. This continues to have a significant effect on the cost of labour, plant, materials, and subcontracts. The subdivision includes around 700m of completely new roads as well as underground infrastructure and services. There is also the need to manage heightened stormwater flows between Ben Lomond and the lake plus other hazard mitigation, the development of the 'Market Square' public open space, and the upgrade of linking infrastructure in the streets around the subdivision. Finally, there have been additional costs associated with the unforeseen discovery of asbestos containing material (ACM) detailed below."
(Crux) In the same vein, how can it cost $12 million to remove some asbestos? Where is the asbestos - in the ground? Where did it come from and who is removing it? How did it come to be a surprise?
(QLDC) "We anticipated some ACM in the site and tested for this, making the forecast provision as a result. Many of the older building did indeed have elements of asbestos in their structures. However, we have been surprised by the sheer amount of ACM found elsewhere on the site, apparently from earlier buildings which had simply been buried or used as fill under existing structures by previous occupiers. A further complication is that the ACM is not found neatly as sheets or product but is often being uncovered as particles within the soil, which makes removal both more expensive and time consuming. Having uncovered it, Council is committed to its safe removal in accordance with accepted best practice. Doing it responsibly and safely is not a cheap operation. With or without the Lakeview development Council would have been required to remediate the site once it was aware of asbestos contamination in the ground, leaving a public space that is safe for the future."
(Crux) Who is doing all of this work (Downers?) and how did they bid for the work - were there competitive tenders?
(QLDC) "Downers is not involved in ACM removal. This work is being carried out by Ryal Bush Transport which was awarded the site clearance contract through a competitive tender process. Council awarded the subdivision (three waters) infrastructure works contract to HEB Construction via a QLDC Three Waters Panel tender. The contract for remaining subdivision infrastructure works has been awarded to Kā Huanui a Tāhuna Wakatipu Transport Programme Alliance ('the Alliance'); please refer to Item 14 on the agenda for the 29 July 2021 Full Council meeting, specifically paragraph 11 of the Council report, for more information on this."
Crux has now looked in detail (see link below - you can read the document in full) at the 29 July 2021 agenda item referred to by QLDC. For reasons that we don't yet fully understand, $7.8 million of the $55 million cost of preparing the land has been moved out of the Lakeview land project and become an immediate cost to ratepayers ($4.9 million) and development contributions from other, non-Lakeview projects ($2.1 million).
When Mayor Jim Boult spoke to the Mountain Scene and said that QLDC was "only $4 million ahead" on the Lakeview deal he failed to include these costs meaning that Lakeview is actually already in debt with that debt being covered by ratepayers and builders who have nothing to do with Lakeview.
The July 2021 Agenda item, on further examination, becomes a catalogue of massive Lakeview land preparation budget overuns and errors, for example:
QLDC in the same July 2021 document then says:
"Clause 63. The breakdown of the additional $7.1 million is that $2.2 million will be funded by development contributions, with the remaining $4.9 million being rate funded loans. The impact on rates for this new borrowing will be an annual increase of $247k, which equates to an approximately 0.25% rates increase from 2022/23 onwards." Source QLDC.
Our conclusion.
There is clearly more to come on the Lakeview saga. We are doing our best to investigate and explain the deal in terms that everyone can understand. In fairness, QLDC is now working with Crux to help us get access to more information and we are grateful for that.
For clarity, these are the big, simple Lakeview questions that still need answers:
Why were the Lakeview land preparation costs allowed to go so far over budget, and why is the ratepayer picking up the tab?
Why was the 20 year cost of money/inflation not properly factored into the $77 million land sale - especially given $55 million of present day costs?
Why were the developers allowed to double the height of the Lakeview buildings and then break an understanding that the whole project would go through publicly notified resource consent?
Did Mayor Boult sufficiently distance himself from the Lakeview project given a declared conflict of interest as an advisory board member of Downers who are doing a lot of the Lakeview site preparation work? The over-budget delivery of this work is a key cause of Lakeview becoming a ratepayer short term (and maybe long term) liability, rather than a cash asset or money in the bank.
Why did Mayor Boult give an interview to the Mountain Scene that contained incomplete and potentially misleading information when the Lakeview deal is itself confidential and the Mayor has a conflict of interest?


---