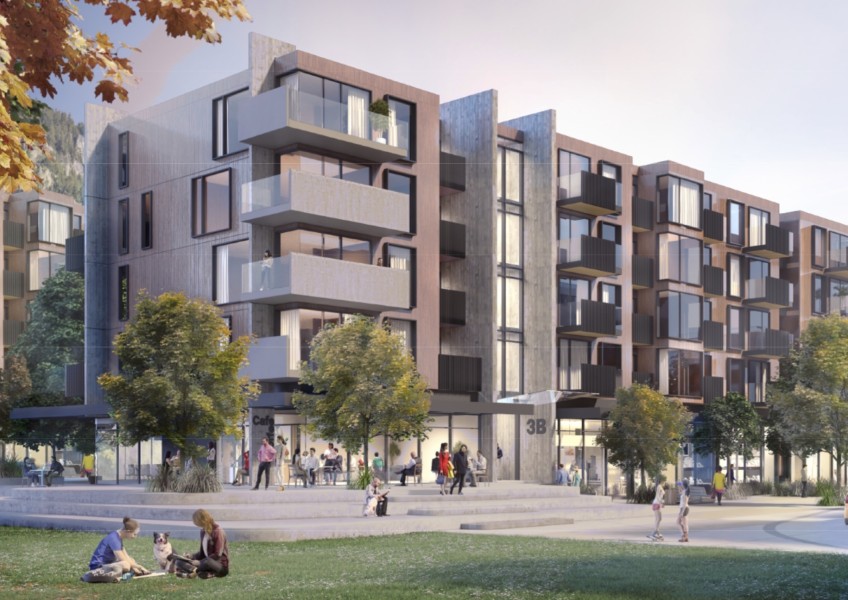 300 apartments for Gorge Road - but are they affordable?
---
300 apartment style homes have been announced for central Queenstown with around 100 of them being under the Government's KiwiBuild scheme.
But Housing Minister Phil Twyford was not able to give an indicative price for the apartments - admitting that "not everyone will be able to afford them." The prices could be around the $500,000 to $600,000 mark which the Minister said "is half of the current average Queenstown house price."
The apartments will be built on the site of the old Wakatipu High School in Gorge Road as part of a partnership between Ngai Tahu Property and KiwiBuild.
Work is expected to start in around 2 months time.
The Minister told a small ceremony - "I want to acknowledge our partners, Ngāi Tahu Property and Queenstown Lakes District Council, and their shared vision for an affordable Queenstown, that is not just a playground for the well-off, but also a place where people on middle and lower incomes can find a place to live."
Crux asked the Minister if KiwiBuild was too expensive and whether the Government could look at adopting the very successful Queenstown Lakes Community Housing Trust model of splitting new houses from land in order to cut the price in half.
Here's more detail from Ngai Tahu Property.


---