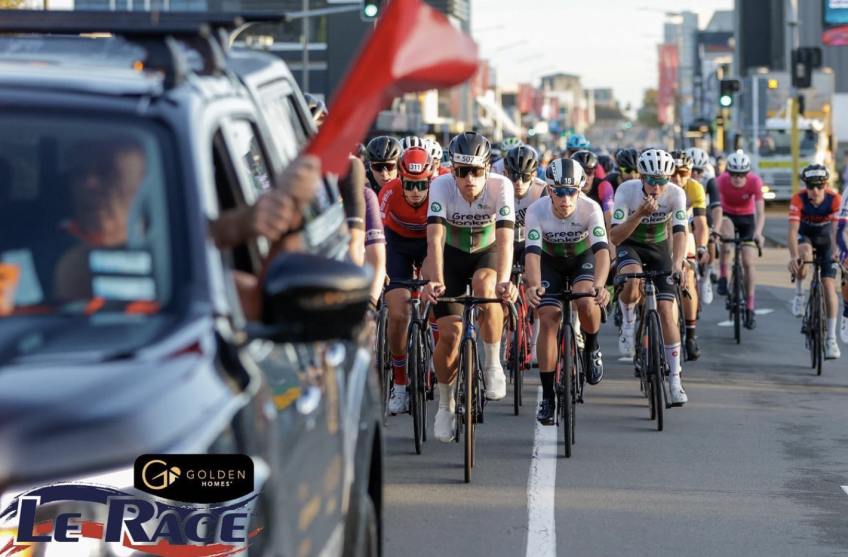 Young Wānaka cyclist hits high note at Le Race
Mar 27, 2023
---
Wānaka road cyclist Hugo Sinclair (pictured) took top junior rider honours in this month's Le Race event in Christchurch.
The 95km race saw some 300 cyclists race from the Cathedral Square to Akaroa, with 16 year old Sinclair crossing the line in 15th position overall, and 1st in his age group.
The iconic Canterbury race included a fast hill climb from Colombo Street up to the Sign of the Kiwi at the top of the Port Hills, and again some 50km later from Little River up to the pass over to the harbour at Akaroa. There was a total of 1850m elevation over the entire course, making Le Race one of the hilliest road bike classics in New Zealand.
Despite heavy overnight rain, the weather conditions were perfect on race day. A chilly start in Christchurch before riders warmed themselves up quickly on the first big climb, followed by blue skies, light winds and incredible views along the way. Sinclair was with the lead bunch of around 50 cyclists until the final climb, where the bunch "blew up" as cyclists felt the impact of the second hard climb for the day.
This is the second iconic classic race where Sinclair has been on the podium this year. A month ago, he came third overall in the Milford Mountain Classic, and second in his age group.
Main image (Supplied): Le Race event in Christchurch
---