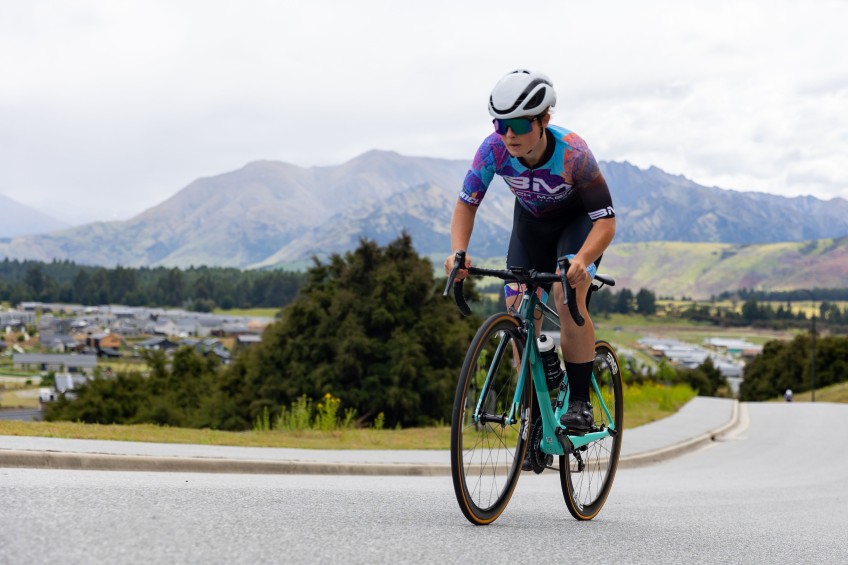 Wānaka teen cyclist on road to success
---
The country's next generation of top female cyclists have been at a training camp in Wānaka over the last week, gearing up for a season of international competition ahead.
The Black Magic Women Cycling team of under 19-year-old riders has been out on two wheels slogging it out and upskilling on the road to becoming professional cyclists.
The training camp's a prequel to a season of racing in Europe.
Among them, was Year 12 Wānaka student Muireann Green – who realised she was into road biking after having a go at triathlons as an early teen.
She says training with the squad in her home town has been a good physical and mental challenge.
"Constantly being pushed against your peers is great training, but also staying together in a house lets you get to know the people behind your usual competitors on race day.
"Staying together helps to build a team on and off the bike, which will be very important as we head to Europe next year to compete."
She says Black Magic Women Cycling has helped open up opportunities for her to compete on a global stage.
Last year, she represented New Zealand at the Oceania Cycling Championships and the Cycling World Championships and was part of Black Magic's collaboration with Watersley R&D team, who she rode with for four months.
"I have been able to bring back these my experiences to share with the team over the past week, helping them to prepare for their first European race season."
She says cycling's an exciting sport to be involved with, and there's increasing opportunities to make a career of it.
"Women's cycling is advancing quite fast and more women in the pro peloton in Europe are being paid.
"There is a real opportunity to become a paid professional cyclist as a women, which was not really the case five to 10 years ago."
She says she'd encourage any young female athlete to give it a try.
"Cycling offers a range of lifelong skills like awareness of nutrition, fitness, travel, being pushed outside your comfort zone, visiting and meeting interesting people from all over New Zealand and the world.
"It's competitive, but friendly. It's hard-work, but rewarding. I hope more girls take up cycling and can see it as a career.
"Niamh Fisher Black has really shown that it does not matter how small your country is, you can still be a world champion road cyclist.
Crux also caught up with Kimberly Cadzow, a Wānaka local and former Black Magic Women Cycling rider who has signed with a pro team and is set to start her first season with them in Spain.
She's worked with Black Magic for two years and they've helped her to "fall in love with cycling", she says.
"I joined the club as it gave me the best possible opportunity to race and develop in a women's team in New Zealand.
"Being part of Black Magic helped me to develop my skills as a rider to then move to bigger team in Europe and now it is my job."
She says cycling is a unique sport that can provide female riders with an "amazing" community.
Awareness of the sport is still growing in New Zealand, and it's not talked about enough in Kiwi schools as a sporting option with a great development pathway, she reckons.
And that's where she thinks Black Magic is doing a great job.
"It is really critical for young women in New Zealand to be exposed to this opportunity.
"I think that cycling can offer young women an amazing place to grow and develop as an athlete to go on and race in Europe, where the level is high and the lifestyle is amazing."
The Black Magic Women Cycling club has created a GiveaLittle campaign to help accelerate its progress and prepare the next generation of professional international female cyclists from New Zealand.
Main image (Craig Butland Photography): Year 12 Wānaka student and Black Magic Women Cycling rider Muireann Green digs in during a section of uphill climb during a training camp based in Wānaka over the last week.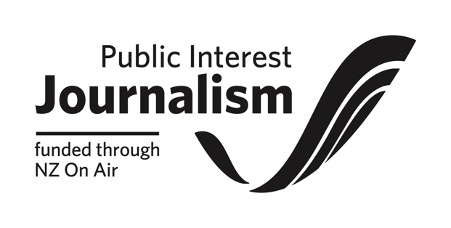 ---