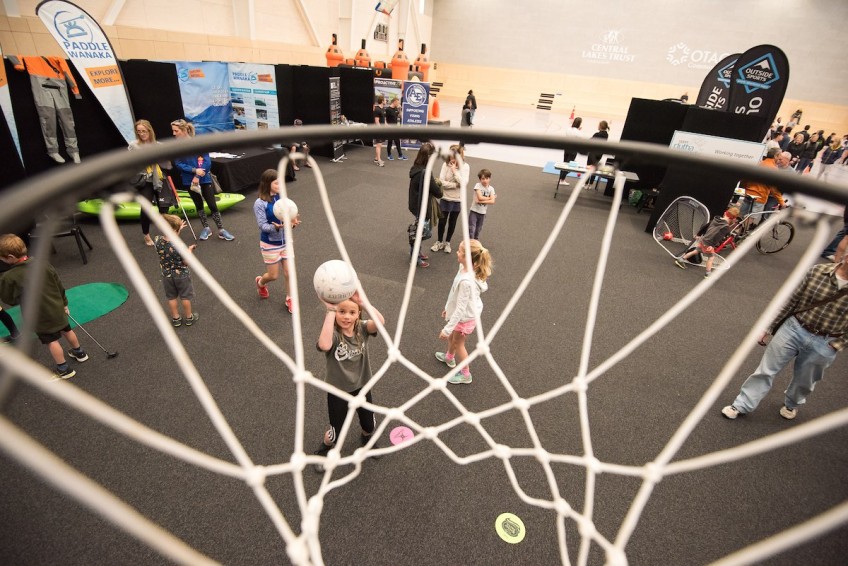 Upper Clutha Sports Community Trust winds up
Dec 13, 2022
---
A community trust that's been working hard, often behind the scenes, to support sport and recreation in the Upper Clutha is winding up after almost a decade of advocacy.
And, to acknowledge the end of an era and "a job well done", the Upper Clutha Sports Community Trust is hosting a celebration to acknowledge all those who have helped and contributed along the way.
The invite's there for people to join board members at the Wānaka Community Hub on Monday (December 19) from 5.30pm to 7pm for drinks and nibbles (provided) to celebrate the trust's many successes.
Since the inception of the trust in 2013, the formal and informal sports scene in the region has developed and improved markedly with Sport Central, the Queenstown Lakes District Council and other agencies and organisations delivering more, as well as the clubs themselves growing and refining their approach.
Chair Bronwyn Coers says part of the reason the trust kicked off was to combat the drift of students to boarding school to improve their chances of paying certain sports.
"The range of what we were offering was not as wide as what we can offer now. There wasn't the opportunity for them to follow their interests and talents."
Some of the areas the trust set out to play a part in - such as incubation, connection, communication, collaboration and advocacy - are now being met and filled by these other groups, she says.
Secretary Dianna Schikker says the trust is proud of the advocacy work it has done over the decade.
"We have represented our local sporting community on the working group tasked with the initial design brief for the Wānaka Recreation Centre. And, more recently, we've made submissions on the repurposing of the oxidation pond site for sport and recreational use.
"We created the seeding fund for the first Mint activities coordinator. And we've also been instrumental in organising inspirational speaker events with out-of-town and local speakers that have spoken on a range of topics and it's all been designed to help inform and inspire local coaches, parents and athletes."
The trust is hopeful that two of its standout projects, the Festival of Sport and Recreation and the Junior Development Programme will be continued by other agencies.
RSVPs and enquiries to Diana Schikker, the trust's secretary at [email protected]
Main image (Facebook/Upper Clutha Sports Community): The outgoing sports trust hopes the Wānaka Festival of Sport and Recreation, which connects people with activities in the area, will continue.


---