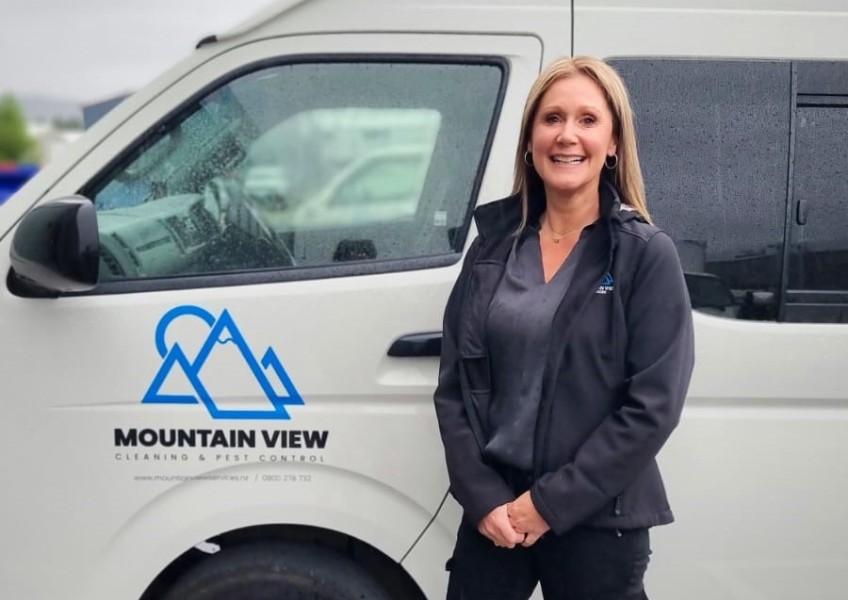 Squeamish clean-up jobs suit Cromwell's Tania Renfree
---

Business owners Tania Renfree and Steve Churchill have a super power. They swoop in with their team to help homeowners when their properties have tested positive for P.
It may seem a mad reason to move to sunny Central Otago, but rolling up their sleeves to sort squeamish messes others may well turn their noses up at is what did it.
The pair own Mountain View Services, a company dealing to pests and clean-up jobs throughout Central Otago and the Southern Lakes, and they moved here from Dunedin to get stuck in.
Ms Renfree reckons plenty in the district would be surprised at how prevalent methamphetamine contamination is.
"In Central Otago, I think it's very hidden – there's not a huge amount of people who talk about it."
Her team suits up and scrubs down properties – generally rentals – until a retest gives it the all-clear.
Usually it all starts with an "oh my gosh" type of phone call from a stressed-out property owner, she says.
Sometimes on the end of the phone is someone who's just purchased or is about to purchase a new house, while other times it may be a landlord.
Her first advice to anyone who finds themselves in this position: break down the problem by getting a room-by-room test, to determine exactly where the issue lies.
"Over the period that we've been up here, we've probably done maybe 20 houses."
Some of them have been "disgusting", where tenants have upped and run, while others have only been caught because they're on the market and "look amazing", like you'd never know there's anything wrong, she says.
Drug residue isn't the only problem the duo is called in to sort – people turn to Mountain View Services and its sister company Mountain View Chem Dry to deal to rats, rabbits and other pests, to clean up from mould, flood or fire damage, and to tick-off hard-to-DIY home maintenance jobs like window and carpet cleaning, clearing gutters and spouting, and mould removal.
Ms Renfree says it's surprising to plenty of people she and her team loves their slightly gross work.
Here's why: "For us, customer service is the most important thing…I want to make sure that the jobs I'm doing, I'm leaving happy people behind."
In her line of work, getting jobs done that people are likely to put off themselves, content clients are almost a given, she says.
"You get in there, you do what people want, you do it well, you do it right, and people are happy.
"The satisfaction that you get from that is amazing."
Main image (Supplied): Tania Renfree of Mountain View Services.


---