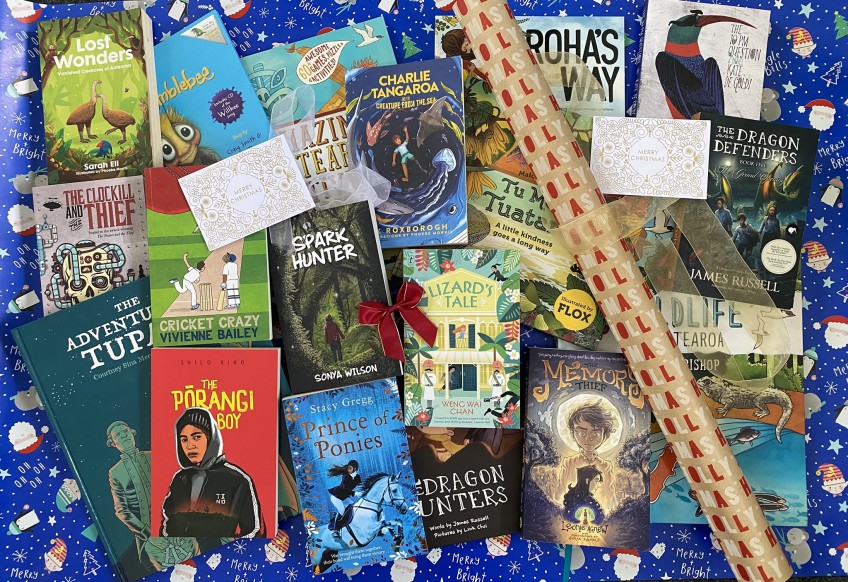 Queenstown Writers Festival to give back by sharing books with Happiness House
---
Book lovers heading along to events at next month's Queenstown Writers Festival will be giving back to young readers.
Organisers of the biennial literary festival have teamed up with Kiwi Christmas Books, a charity working to get more books into the hands of young New Zealanders.
In a festival first, 10 percent of all books sales during the long weekend of events will go to the charity, as well as donations collected.
In Queenstown, Kiwi Christmas Books partners with Happiness House to divvy up donations of brand new books to whānau who may otherwise go without at Christmas time.
Festival chair Tanya Surrey says the partnership's a good fit.
"Our trust's purposes include supporting literacy and providing educational opportunities for readers and writers.
"Working with this wonderful charity to give the gift of books for our local tamariki at Christmas time is something we are thrilled to be part of."
Writer Sonya Wilson runs the charity. She says the Queenstown Writers Festival is a "fantastic little festival" with an "amazing line-up", and she's stoked to work with organisers.
"They're big on promoting the benefits of writing and reading to the community at large, which is what we're all about as well."
The festival's November timing makes it perfect for helping deliver readable Christmas presents for local kids, plus the festival audience gets the charity's work, she says.
"They very much understand the value of reading and the extent to which books are a taonga, you know, such a sort of precious gift.
"Books aren't just an object…the stories within those pages can mean so much to a child, especially to a child who perhaps is missing out...Those of us who are lifelong readers know how the right story that comes at the right time can really have an effect on us."
The Queenstown Writers Festival kicks off on Friday, November 11, with an "in conversation" event with playwright, novelist and screenwriter Whiti Hereaka.
Over three days, organisers will host some of the country's most loved and esteemed writers.
"We are incredibly proud of the 2022 programme, our biggest yet with 15 events over three days," Ms Surrey says.
"With the eclectic range of speakers, workshops and events, we are optimistic that there is something for everyone to enjoy."
A full programme is available here.
Crux has a double pass for a Crux member to attend the festival's Kate de Goldi event. Send us an email before the end of October to be in the draw to win it.
Main image (Facebook/Kiwi Christmas Books).


---