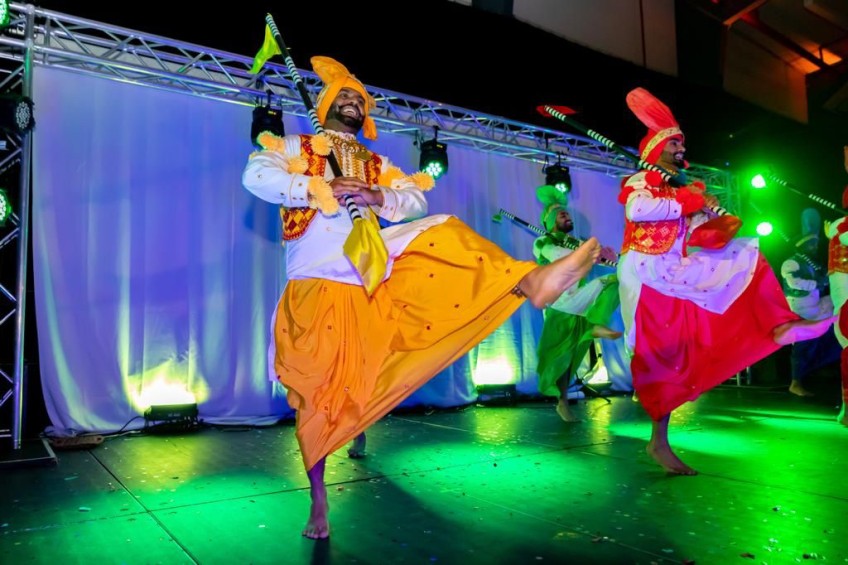 Queenstown Diwali Night is back after two years
Oct 17, 2022
---
The community celebration of a colourful cultural festival is back on the calendar this year after the pandemic put paid to a public event for two years' running.
Everyone is invited to celebrate Queenstown Diwali Night 2022 with food, dance, music and lights on October 29.
Jeet Suchdev, the founder and chairperson of the Bhartiya Samaj Charitable Trust, which is organising the event, says this year's celebrations are extra special.
"This year's Diwali has a special significance as we begin to return to more normal life following two years of the Covid-19 pandemic disruption. With this, we celebrate the triumph of light over darkness and good over evil."
Diwali is known as the festival of lights and is one of the major festivals celebrated by Hindus, Jains and Sikhs.
"Queenstown Diwali is known to bring people together...People coming together on a scale like this is a proud feeling for our community."
Poonam Sethi, the vice president of the Bhartiya Samaj Charitable Trust in Queenstown, says the community celebration helps keeps traditions alive, especially for young people.
"The district's Diwali celebration brings India back to us, and allows us to keep the rich Indian cultural and traditions alive in New Zealand.
"Such events help educate our younger generation about their Indian culture, and take them closer to their roots and identity."
In India, Diwali is a five-day festival that features different ceremonies each day, with the third day being the main event. The festival is an opportunity to spruce up the home, buy new clothes, celebrate together, enjoy good food and exchange gifts.
Even though every region in India has distinctive traditions to commemorate Diwali, it is celebrated across the country, regions and religions.
"No matter what religion you follow, Diwali is a festival that brings all the communities together in India, and the world," Mr Suchdev says.
In Queenstown, the celebrations will begin with a Diya lighting (lamp lighting ceremony), followed by activity stalls and cultural dance and music performances. Guests will be welcomed with a unique ritual of the putting of a Tilak or mark on the forehead along with flower petals.
Queenstown Diwali Night 2022 is set to be celebrated on Saturday, October 29 between 6pm and 11pm at the Queenstown Events Centre in Frankton.
So, what's the Bhartiya Samaj Charitable Trust?
Inspired by a similar set-up in Auckland, Bhartiya Samaj Queenstown was set up in 2015, and has recently been registered as a charitable trust.
Organisers say the aim of the trust is to empower Aotearoa's diverse communities to become strong, confident, and in control of their lives. They want to help the Indian and South Asian communities in and around Queenstown to feel connected to their roots, culture, and values, and provide a platform for them to freely express themselves in their new home.


---