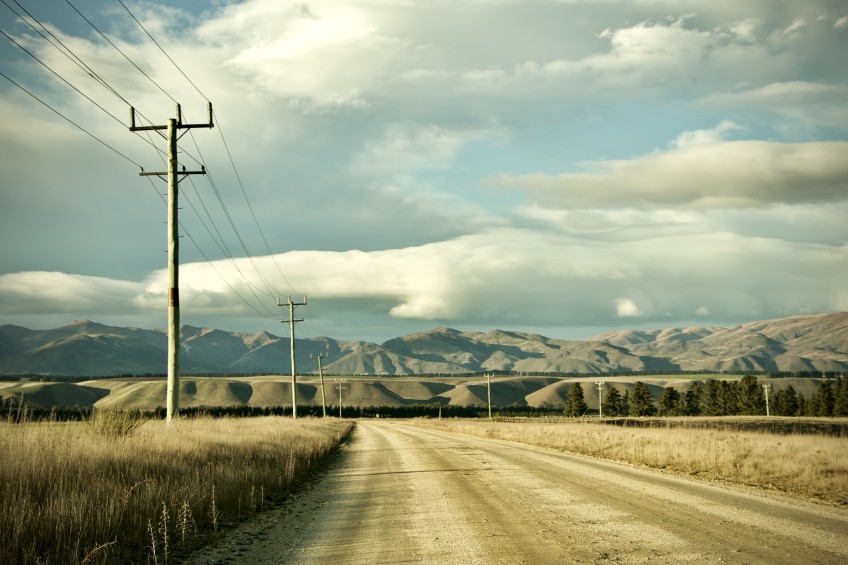 Photo of the Day winner: 'The light was just magical'
---
A Grahame Sydney-esque image has won Crux's inaugural Photo of the Day competition.
Tracey Morrow's Tarras Road finished in the top slot for April, receiving more than 170 votes from Crux readers.
Ms Morrow will receive a free upsized print of her image, courtesy of the the Wānaka Camera Shop, one of the competition sponsors.
Tarras Road will also be in contention to be selected as an overall winner, going head-to-head with the top shots from May and June.
The winning photographer over three months will receive a Canon prize package including a Canon M50 Mk II camera, two lenses and a Canon camera case.
Ms Morrow says her winning shot was a spontaneous one, captured while driving home from Tarras.
She took a bit of a detour onto Maori Point Road.
"The light was just magical so I stopped and took several photos on that road but this one had all the elements, and the telephone poles, line up perfectly.
"I had actually made a bit of a mistake with the camera settings but it turned out in my favour in the end, giving the picture a subdued vintage quality."
Ms Morrow's had a passion for photography for decades, she says.
"I worked at a dairy and did a paper run as a teenager to buy my first camera at age 16, 40 years later the passion continues."
After a break to allow voting for April's images, Crux is back to publishing a photo a day From May 1 until May 20, when voting for the month begins again.
Keen photographers should email entries, including the photographer's name and details of where the photo was taken and the subject.
Crux has received hundreds of high-quality entries, and it's a tough ask to narrow them down to just 20 contenders for the audience vote.
All strong, creative images will be carried through into the following month, but sadly not all entries can be published.
Readers can register to vote for the winning image each month, with voting enabled from the 20th of the month until the month's end.


---