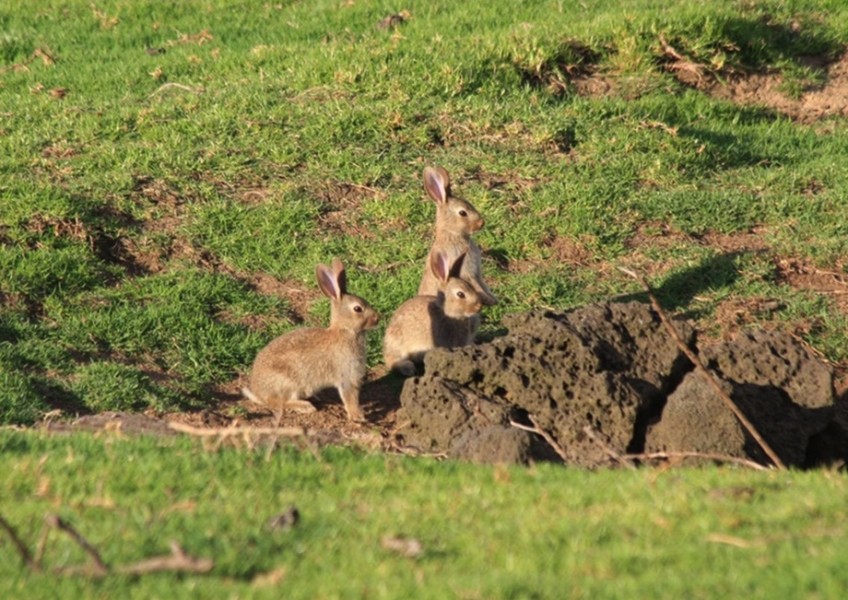 ORC: $470,000 available for community projects
Feb 25, 2022
---
From the Otago Regional Council:
The Otago Regional Council is making $470k in community funding available to environmental projects in Otago through a bigger ECO Fund, including targeted funding for rabbits, wilding pines and water quality improvements.
The ECO Fund supports community-led projects that benefit Otago's environment. When the next round opens in March, the total funding available in this round will be $470,000.
The original $290,000 fund will be supplemented for the first time with the new one-off incentive funds added through the Long-term Plan 2021-31 (LTP). These include $100,000 to support collaborative community rabbit management projects, $30,000 for native planting for water quality outcomes and $50,000 for native planting post wilding pine removal.
Funding for these additional incentives will be ring-fenced to ensure that they are only allocated for the projects in these areas, with additional criteria for sustained rabbit management funds, that includes funding for the development of rabbit management entities, upskilling in management techniques, fencing costs and monitoring.
As well as the increase in funds for specific activities, other key changes to the fund include a move to one funding round to be held annually in March, with the opportunity for multi-year projects to be funded, allowing for greater certainty for applicants. A mana whenua representative will be invited to join the ECO Fund assessment panel for the first time.
"The overall purpose of the fund will remain the same, but the addition of these new incentives and the change in criteria will allow us to be more strategic with the outcomes of this funding," said Councillor Michael Deaker, ECO Fund Chair.
"Since the ECO Fund's launch in 2018, we have supported 75 projects all around Otago totalling just over $747,000, and the fund has continuously been oversubscribed. It has enabled some fantastic community outcomes and will continue to do so."
Last year, Council voted to conduct a more extensive review of the fund and cancel the October 2021 funding round, transferring funds to this upcoming March round. The review included further aligning the fund with the LTP and incorporating feedback from previous applicants. The changes were adopted by Council in a meeting today.
Applications to the ECO Fund will open in March with an updated set of criteria.. Anyone who is interested in the fund is encouraged to get in touch with the ECO Fund team at ORC to discuss potential applications by emailing [email protected] or calling 0800 474 082.
More information can be found about the ECO Fund on the ORC's website at www.orc.govt.nz/ecofund


---