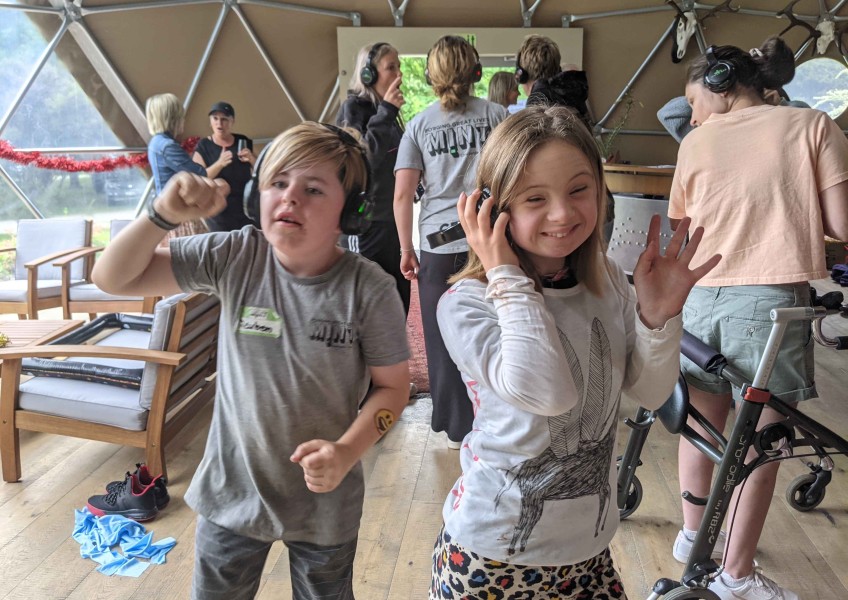 Funds available for local winter wellbeing initiatives
Jun 28, 2022
---
Community-minded locals with ideas for an event or activity to support wellbeing are being invited to put their proposal to a local funding group.
Communities across the Southern Lakes region will receive a boost this winter with more mental wellbeing initiatives to be funded by the Te Hau Toka Southern Lakes Wellbeing Group.
Round three of Te Hau Toka's Connecting Communities fund opens on Monday, July 4 and closes on Thursday, July 14.
The fund is designed to support community-led activities and events across Queenstown, Wānaka, Cromwell, and Te Anau/Fiordland which encourage people to find ways to connect, look after themselves and each other, and have some fun.
Eligible not-for-profit organisations and groups can apply for up to $1,000 per round to assist with funding their activity or event. There are three funding rounds per year.
The group is on the lookout for ideas that work with local communities and support mental wellbeing.
Fifty-four not-for-profit groups were supported in the second funding round in March – almost double the number from the first round in December 2021.
This resulted in more than $50,000 being injected across the Southern Lakes region for mental wellbeing activities or events over the autumn months.
Round two funding recipients included Happiness House Caring for the Carers programme, Turn the Corner mental health construction industry group, MINT Trust Wānaka school holiday workshop for people with physical and intellectual disabilities, St John weekend drives for older people, Te Anau outdoor playgroups and garden mosaic workshops, and various Matariki community/cultural celebrations. A full list of recipients is available on the Te Hau Toka webpage.
Te Hau Toka Group chair Adell Cox says her team is looking forward to hearing from communities across the Southern Lakes region about what activities or events they think would help boost their mental wellbeing over the winter months.
"Ultimately, the goal of our Connecting Communities funding is to enable people to improve mental wellbeing, connection and resilience in their own communities," she says.
"Some areas are gearing up for a busy winter ski season and will have a different set of stresses to those communities who just need to get through the quiet months. Each community is different and they're best placed to know what they need and how they can support each other.
"We've been blown away in every funding round to see such inspiring and innovative ideas coming from all corners of the community so we want to continue do whatever we can to help make them happen."
The funding for Connecting Communities is made possible through the Government's Tourism Communities: Support, Recovery, and Re-Set Plan funding, which is administered by the Southern DHB with the guidance of the Te Hau Toka Southern Lakes Wellbeing Group.
The Government fund focuses on the tourism-dependent Queenstown Lakes and Fiordland communities, however Te Hau Toka has also included Cromwell in its catchment as many people work in the Queenstown Lakes area.
More details about the Connecting Communities fund, including the criteria and how to apply, can be found online.
Main image (supplied): Grooving at MINT Trust Wānaka's school holiday workshop.


---