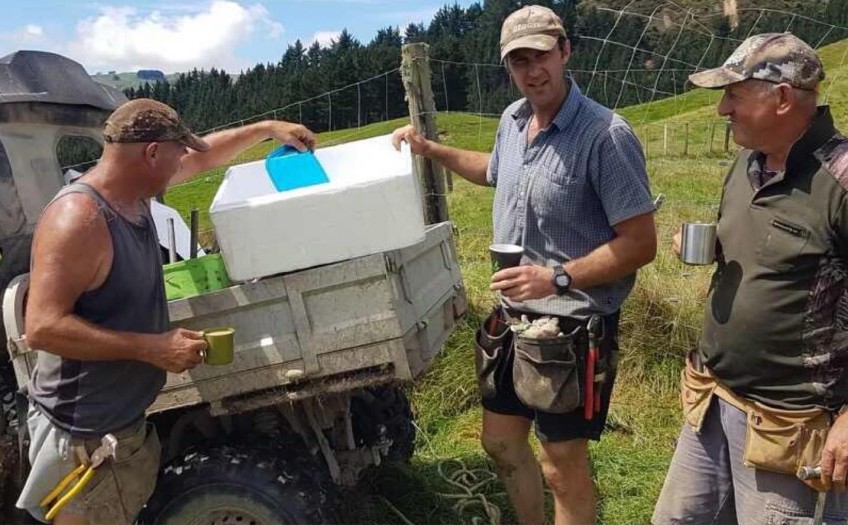 Food for Love supporting cyclone volunteers
Mar 13, 2023
---
Food for Love, a local community group in Wānaka, is stepping up to support the efforts of those travelling to Hawkes Bay to help with the cleanup efforts after Cyclone Gabrielle hit the region hard. The volunteers who have come forward to help Hawkes Bay farmers are dedicating their time and expertise to support the community as it tries to get life back towards normal.
It will be hard going for the volunteers, so Food for Love is working to put together food packages that will provide nourishment to those who are working hard to support the farmers in Hawkes Bay. Food for Love, run by volunteers, is calling on its network of local suppliers and community members to gather the necessary ingredients and prepare the food.
The effort is a testament to the community spirit and generosity that exists in Wānaka, and highlights the importance of supporting those in need in times of crisis. By providing food to those who are working to support the farmers in Hawkes Bay, Food for Love is helping to ensure that these volunteers can continue their important work without having to worry about where their next meal will come from.
The efforts of Food for Love are a shining example of how small acts of kindness and generosity can make a big difference in the lives of those who are facing difficult circumstances. The group's dedication to helping others is an inspiration to us all.
If you can help with food donations or other contributions, please get in touch with the Food for Love team.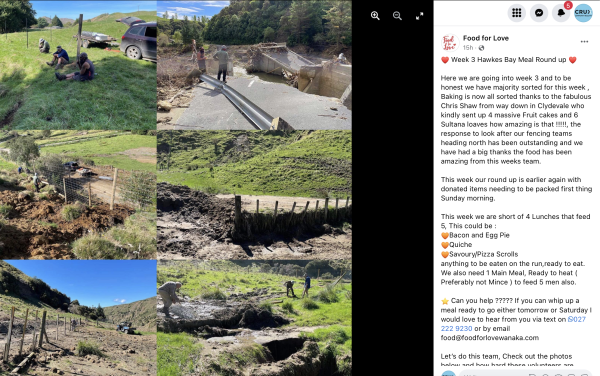 ---