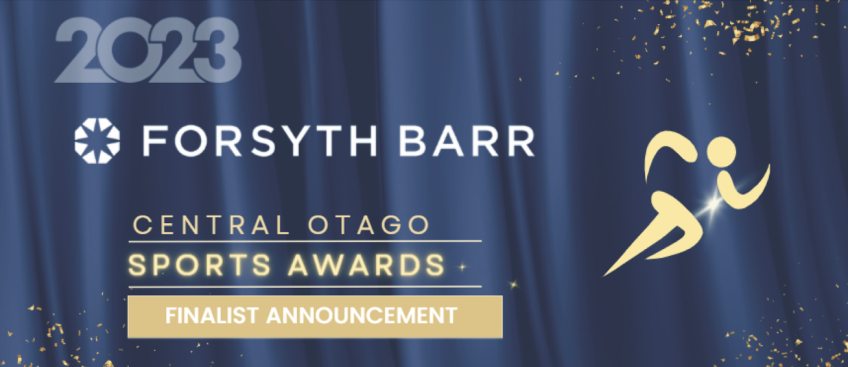 Finalists named for local sports awards
by Sport Otago media release - Apr 26, 2023
---
The Forsyth Barr Central Otago Sports Awards have attracted strong entries from across the Central Otago region.
This year the finalists represent seventeen different codes, with the very best athletes attending the awards on Friday 12th May to celebrate the diversity and excellence that abounds in the Central Otago region.
Sport Centrals Jo Knight was especially pleased with the number and quality of the women finalists, with five different codes represented in both the junior and senior categories. The new format using the quality of the performance to gauge the number of finalists as opposed to having an arbitrary number of finalists, has seen numbers swell to 57. Sport Central is pleased with this new format as it allows for more variety in sporting codes in the selected finalists.
Sport Central are grateful to Forsyth Barr and the QLDC for their major sponsorship contribution as well as the ten other category sponsors, without their support this event would not be possible.
Commonwealth Games medallist, swimmer Lewis Clareburt will be the guest speaker. The awards will be held on Friday 12 May at the Lake Wanaka Centre.
Tickets will be in short supply so sports fans and finalists' family members will need to be in fast.

---