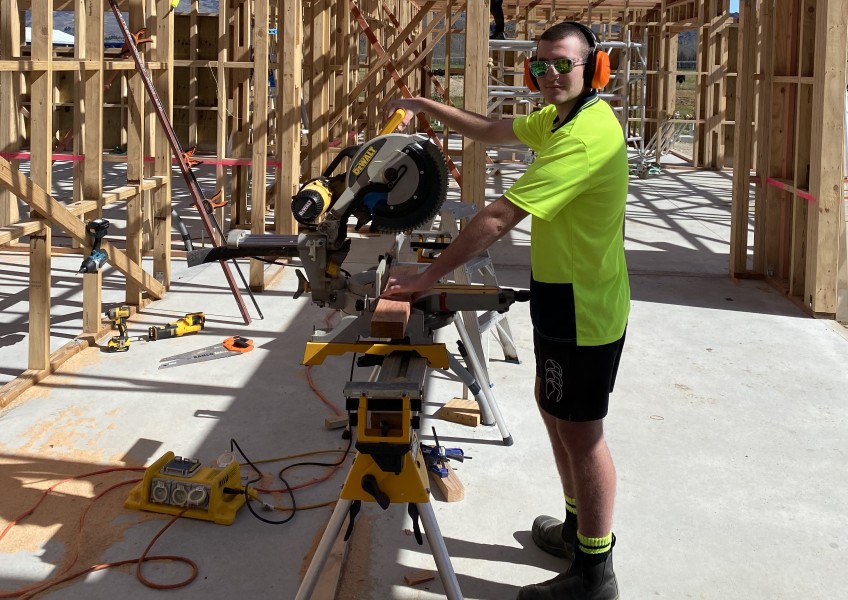 Cromwell teachers play matchmaker for pupils and businesses seeking staff
---
Plenty of businesses are desperately seeking staff and a couple of Cromwell educators reckon they've got something of a solution – they've set up a "speed-meet" event to connect employers with young potential employees.
There's a bunch of enthusiastic school leavers and pupils looking for local work, says Jenna Faulkner, who coordinates a training programme at schools in Cromwell and Alexandra.
"And, staff shortages – well, it's huge at the moment."
Ms Faulkner is organising the event alongside Cromwell College deputy principal Sarah Hill.
It can be something of a "leap of faith" taking on a younger worker, who may not always have experience in the work place, but it can pay off for everyone, Ms Faulkner says.
"The young people, they want this opportunity and they're willing to work hard. For the employers, well, they want them to stick around, they want them to stay in this community."
Earlier this year, Crux spoke with Arrowtown publican Jeannie Hamilton, of The Fork and Tap, about how her business managed to ride the wave of Covid-19 lockdowns and staff shortages.
The pub's operations manager Helena Smith gave Crux an inside tip: "We could not have gotten through this time without the support of the local school kids. They're like gold."
It's a sentiment shared by Ms Faulkner.
She's been shoulder tapping pupils she knows will be valuable additions to any local workplace, she says.
But, there's plenty of hopeful employers who've confirmed they will be setting up stalls at the event, so now she's casting the net a little wider for would-be employee matches.
"We'd love pupils from Wānaka and Queenstown who are looking for work to come along."
While the event is specifically targeted at employers in Alexandra and Cromwell, some have branches or work sites across the region, she says.
Ms Faulkner's job has her team up with a cohort of school pupils who are supported to complete NCEA qualifications in the classroom while also spending a chunk of the school week partnered with local businesses – farms, building companies, hairdressers and beekeepers among them.
"So plenty of these young people have had snippets of work experience…and they've already got that interest in working in that sort of industry."
Her work placement programme's been so successful, she's had more employers contact her than pupils to divvy out.
That's where the idea for the "speed-meet" stems from.
The event's on at the Five Stags Conference Room in Cromwell, from 3.30pm until 5pm this Friday, October 21.
Employers from the building and construction trades, hospitality, viticulture, agriculture, horticulture, health and beauty, and service industries will all be in attendance for young people to connect with.
Employers may be keen to recruit young people for work experience, casual or holiday work or apprenticeships.
Watch more: Crux worked with Jenna Faulkner last year challenging a "cookie cutter" approach to education, telling the story of two pupils excelling in the classroom and the workplace.
Main image (Supplied): Dunstan High School pupil Couper Phillips on the job with Hawksburn Construction.

---