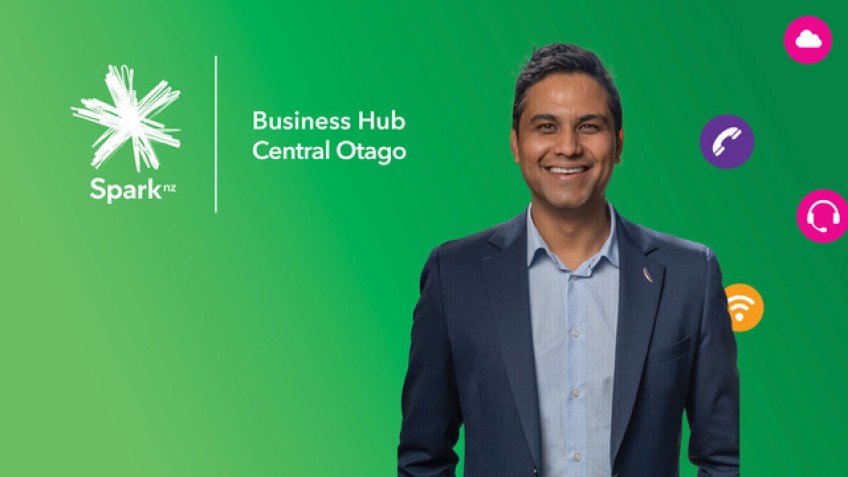 Business profile: Gaurav Kumar, problem solver
Oct 06, 2022
---

When Gaurav Kumar was set to talk with Crux about the business hub he runs for telecommunications company Spark, he had to initially take a rain check as he was in the middle of supporting a key client.
He'd had a call with an urgent client request, he shot out, and provided a fix. Mr Kumar says he's a problem solver.
He's based in Queenstown, running the Spark Business Hub for Central Otago.
His role is one of management but he reckons it's important to know his customers too, and that involves being on the ground, building relationships.
It's something he encourages his crew of four staff to prioritise.
"A question I ask my team quite often is 'What's the problem we're trying to solve?'"
To get the answer, they need to put themselves in the shoes of a customer and work hard to understand their business, Mr Kumar says.
"That's what the business hub is designed for.
"For me commercial success is a result of having a great team culture with a strong value system and also a consequence of a great relationship with our customers."
When most people think of Spark they think of buying smart phones and sorting phone plans, but the beauty of the business hub lies in helping businesses big and small across the district find bigger picture solutions to connectivity challenges.
With remote-working, staff shortages and cyber security all piling on pressure for business owners, having comprehensive telecommunications support is important now more than ever, he says.
"We want to help businesses to not have to worry about technology, so they can focus on what they do best.
"Our goal is always to enable a business to do more than what they did yesterday."
His crew live locally and they're available to provide quick, good value support, he says.
"Being local is crucial – when something goes wrong or businesses want to evolve and grow, we're there to add real value.
"Plus, because we live and work here too, so our challenges - logistical nightmares or staffing issues or whatever - are just the same as somebody else running a business next door."
Main image: Gaurav Kumar says his team's job is to 'help businesses to not have to worry about technology, so they can focus on what they do best'.


---