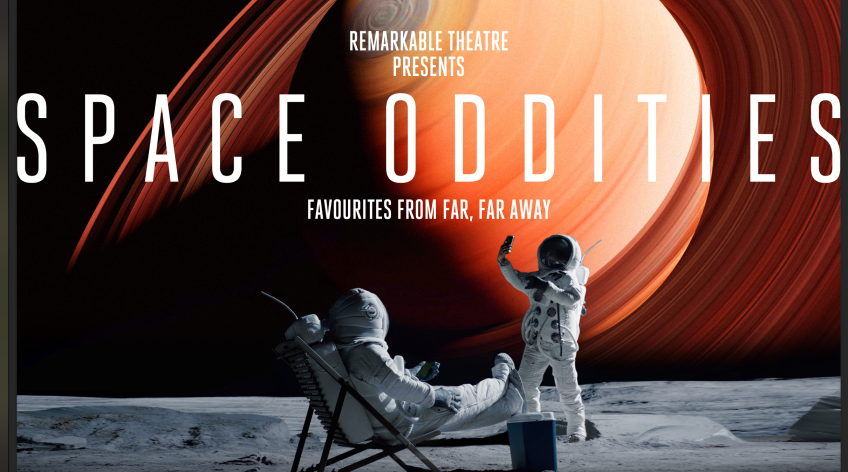 Theatre comes to Queenstown Gardens
Jan 30, 2023
---
Forget an indoor theatre, Queenstown's local theatre group is taking its latest performances outside.
Remarkable Theatre is once again presenting its "promenade" show in the lush surrounds of the Queenstown Gardens.
This year's performance: Space Oddities, and members of the public coming along are being invited to get into character.
Written and collaborated by Jane Robertson and Phena Byrne, the characters will be brought to life by a mixture of new and familiar faces.
Marketed as "fun for the whole family", the production's full of extracts from much-loved space movies and television series.
Audience members can come along and find their favourite astronaut or reminisce over classic characters.
The production team's promising "favourite scenes from far, far away with a space theme will delight audiences as they move around the gardens".
Taking its theatre outdoors to the gardens is an annual endeavour by Remarkable Theatre for the community - the local promenade shows are inspired by a concept popular in London in the 18th and 19th centuries, where audience members would stroll about gardens while enjoying performances.
"Performing live where you can see the audience and contending with ducks, dogs and the Earnslaw horn is a great way to hone the improvisation and projection techniques of the actors," a spokesperson for the theatre says.
Space Oddities will be running from Friday, February 17 to Sunday, February 19, with shows set for 6pm on Friday and then 2pm, 4pm and 6pm on Saturday and Sunday. Come and enjoy stellar intergalactical entertainment.
Entry is by koha (from $5 per person suggested), which help fund the show's costumes and also covers the hire of the gardens.
Audience members are welcome to bring chairs or a picnic rug.


---