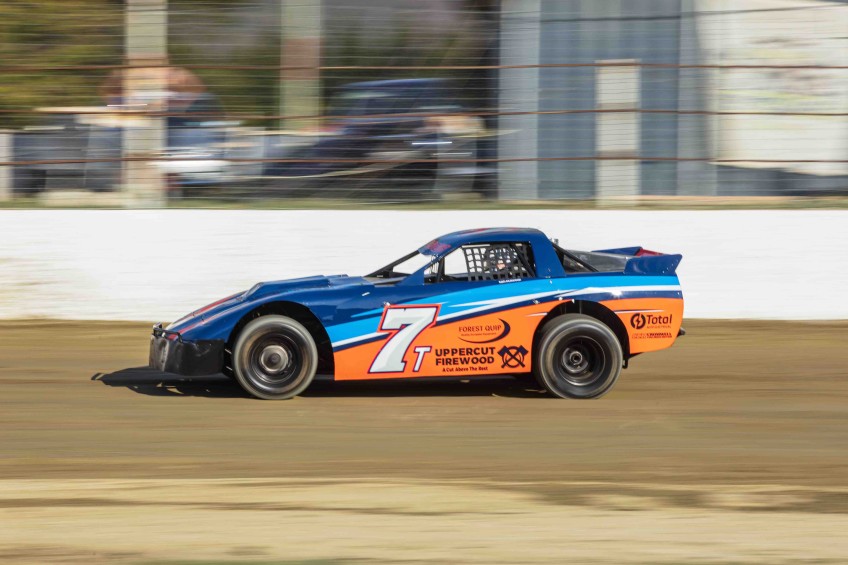 Boots and all for mental health at Cromwell speedway
Nov 01, 2022
---
The Brian FM South Island Saloon Series bursts onto the dirt track at Cromwell this Friday – Gumboot Friday.
Along with many communities across New Zealand, the Central Motor Speedway Club is asking everyone to put on their gumboots, come down to the racing and help raise funds for free mental health counselling for kids.
"As a club, we are very focused on supporting youth – this is another way we can all help," says Cromwell saloon driver Ivan Murdoch, as he prepares for Friday and the first race in the series.
"I have my own kids and know how important mental health support is. We don't talk about it enough."
Mr Murdoch says the speedway club brings families together to enjoy the sport and support each other. The club has a great mentorship system in place for local youth, he says, and being part of Gumboot Friday is just another form of that support.
"That's what it's all about. It's great to be able to combine Gumboot Friday and raising money for free counselling for kids, with the opening race in the South Island Saloon Series. We can get this important cause in front of a lot of people."
Mr Murdoch says the club is encouraging everyone to come along in their gumboots to Friday night's racing. There will be spot prizes for the best gumboots, a colouring competition for kids, and the chance to donate online with ticket purchases, or on the night as the 'I Am Hope' gumboots travel around the arena. Cromwell will link with the 'I Am Hope' team by video, streaming out to everyone else across Aotearoa taking part in Gumboot Friday.
There'll also be some great racing, as top saloon drivers get set to prove themselves in the first race of the South Island series.
And with rain forecast, it may just be the perfect night for gumboots.
For details, see www.centralmotorspeedway.co.nz
Main image (Christopher Scrimgour Photography): Cromwell saloon driver Ivan Murdoch will be racing in the first round of the South Island series in Cromwell on gumboot Friday.


---