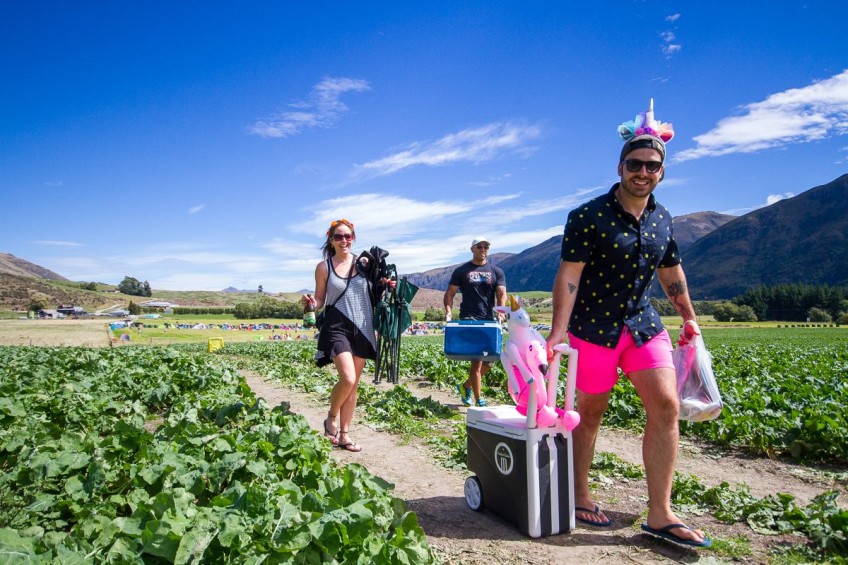 King Beats Festival is this weekend and it's going to be epic!
Jan 30, 2020
---
King Beats is mixing goodwill with good times, and the money from your ticket goes straight to supporting local kids. Get yourself down to Kingston and boogie to the likes of Kora, Electric Rush and the Slacks! This is the family-friendly festival's fifth year, and has non-musical activities on offer too - think yoga, a mini ramp and professional bike jumps. The drive's a beauty, the vibe will be great and your ticket includes overnight camping, too. Check out just some of the amazing lineup below and get your tickets now!
Kora
Regarded historically as one of New Zealand's most electric and sonically powerful live bands, Their music an evolving hybrid of genre-evading sounds with an ethos to push sonic boundaries in wildly different directions. Kora has created its own sound. One not able to be emulated, nor put into a box of any size.
Electric Rush
Queenstown's favourite dance party is coming to King Beats. Electric Rush is a concept created by popular, well known DJ, Ribera, as a means to revive the local club scene and bring people together. A top of the line sound system along with the best DJ's to have graced New Zealand makes Electric Rush a force to be reckoned with among the other great club nights here in New Zealand.
Tullara
Percussive finger tapping, guitar wizardry, and the alluring power of her voice, Tullara has a uniquely endearing stage presence full of raw, powerful honesty and swagger.
Turtle Funk
A funky four-piece with a tight rhythm section, sexy guitar lines and a jazzy keyboard thrown in for good measure.
Haven
Queenstown based trio, Haven placed second nationally in the band category of the Smokefreerockquest competition last year.


---