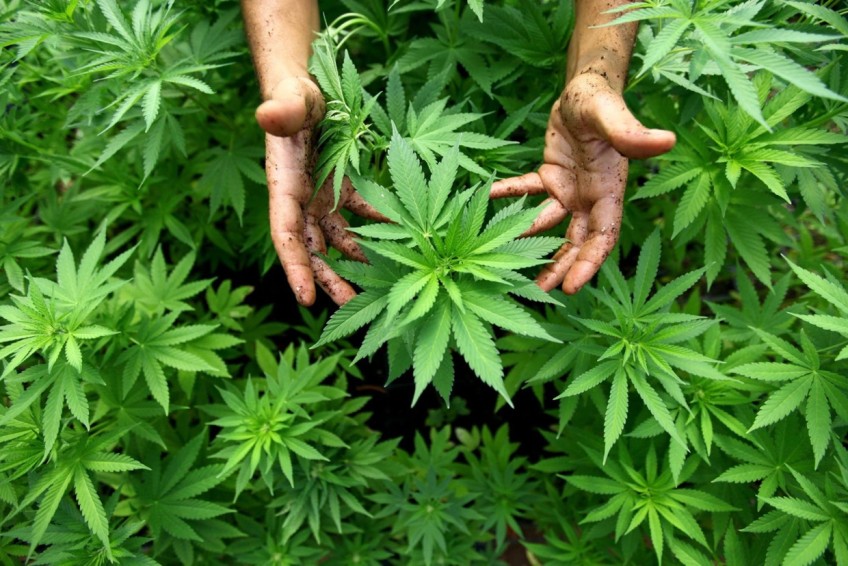 Fields of green: Is medicinal cannabis the new Central Otago pinot?
---
A Cromwell based medicinal cannabis company is forging ahead with plans to develop a cultivation, research and manufacturing business in the heart of wine country. We spoke to Medigrowth Co-Founder and Director, Aaron Murphy about why he started the business and what it means for patients, the environment and the Central Otago economy.
Why did you get into the business of medicinal cannabis?
As a Canadian, I've followed Medicinal Cannabis [MC] with interest, which has been legal and available since 2001 in Canada. I've seen first hand the positive impact this medicine has had when traditional pharmaceutical treatments weren't effective, or patients couldn't tolerate side effects. In late 2018, once I heard New Zealand was changing the laws and MC was coming, I educated myself on the subject. But when I heard a young girl speak of her journey with MC oil at a conference in Australia I knew it was something I was going to devote my life to.
Rylie Maedler was a young girl in Delaware USA. Her parents noticed that her new adult teeth were moving and shifting in her mouth, and her eyes and nose were uneven and dropping. She was exhausted and would fall asleep on the drive to school. A CT scan and MRI showed that her nasal orbit, cheek, sinus and eye orbits were all diseased with aggressive and invasive tumours.
Her mother sourced black market Medicinal Cannabis oil to treat Rylie after her surgery but was too scared to tell anyone about it due to the stigma attached. In time, with the assistance of her doctor and treatment plan, she got her life back. She's now an advocate for MC and successfully changed the laws in Delaware for MC patient access.
As a father of two young girls, I was standing watching Rylie speak and, as the whole crowd was in tears, I knew I'd do anything and everything to help patients and doctors have open and frank conversations about the benefits of MC, and to provide safe, affordable and laboratory-tested Medicinal Cannabis to patients.
Why have you chosen the Central Otago region for your cultivation operation?
Our research has shown that Central Otago has the perfect climate and experienced farmers especially suited for growing Medicinal Cannabis. It's an area globally recognised for its quality fruit production, wine and viticulture and the region will soon add medicinal cannabis as a high-value crop.
What are some of the biggest misconceptions about medicinal cannabis?
Probably that it' a gateway drug and leads to addiction, while the reality is that GMP (Good Manufacturing Practice) produced Medicinal Cannabis that is tested as safe, prescribed by a fully-qualified GP or Registered Nurse who is educated on medicinal cannabis delivery, is going to change health care in NZ for the better. With chronic pain, much of cannabis' therapeutic potential is thanks to cannabinoids, active compounds which induce a range of effects on the body's endocannabinoid system. The two main cannabinoids are tetrahydrocannabinol (THC) and cannabidiol (CBD). THC is psychoactive, responsible for the 'high' that comes from consuming cannabis. CBD is not psychoactive, but both CBD and THC may work, depending on a doctor's professional judgement.
In very simple terms, they decide whether a patient needs CBD, THC oil or a mix of the two to achieve the best results. The advice is to start 'low and slow' until the patient starts to feel and see results, based on how their body metabolises the product.
Who are the patients and why are they increasingly seeking medicinal cannabis as a treatment option?
Mums, Dads, schoolteachers, blue-collar workers, business execs, you name it. The problem is most people are currently too scared to discuss it in public and resort to sourcing in on the black market. Medicinal Cannabis sourced this way is untested for pesticides, heavy metals and mould. Patients do not often get consistency in ratios of THC, CBD or strains so one week it works and relieves symptoms and the next it has no effect for their conditions. We will produce high-quality Medicinal Cannabis oils that are safe, batch tested and labelled correctly for NZ patients.
What is the environmental impact of growing medicinal cannabis?
There's no doubt that industrial-scale cultivation of cannabis requires extensive natural resources as well as manufactured ones. Medigrowth NZ will minimise this with our facility design which is environmentally-minded for efficiency and GMP compliance.
What is Medigrowth doing to mitigate its environmental impact in this region?
Our specially-designed Medicinal Cannabis greenhouse enables us to reduce our carbon footprint, ensuring greater control over climate factors that impact plants. By using the full spectrum of the sun's rays it allows us to create an objectively high-quality end product. Our greenhouse design also enables us to reduce power requirements as well as water usage by collecting rainwater. By working with local cultivation partners who practice regenerative farming we can collectively achieve sustainable crop management technologies.
What are the social impacts of a medical cannabis industry in this region?
There will be no specific negative social impacts in this region with our production of medicinal cannabis, but plenty of positive ones. Positive impacts for our local community include jobs and regional growth. Global operations with a similar business model to Medigrowth have been transformational in terms of community involvement and economic opportunities. Medicinal cannabis laws have failed patients who have had to source it from the black market. These patients, often desperate, receive an untested supply likely containing pesticides or mould. Positive social impacts will see better availability of quality, safe, lab-tested pharmaceutical standard medicinal cannabis under medical guidance, enabling patients to have access to new treatments where traditional ones may have failed. 

How do you think the referendum for recreational cannabis will pan out later this year?
That is up to the New Zealand public and is completely separate to changes in the production and distribution of medicinal cannabis. Medigrowth is solely committed to involvement in the medicinal cannabis industry and focused on patient care and quality of life.


---