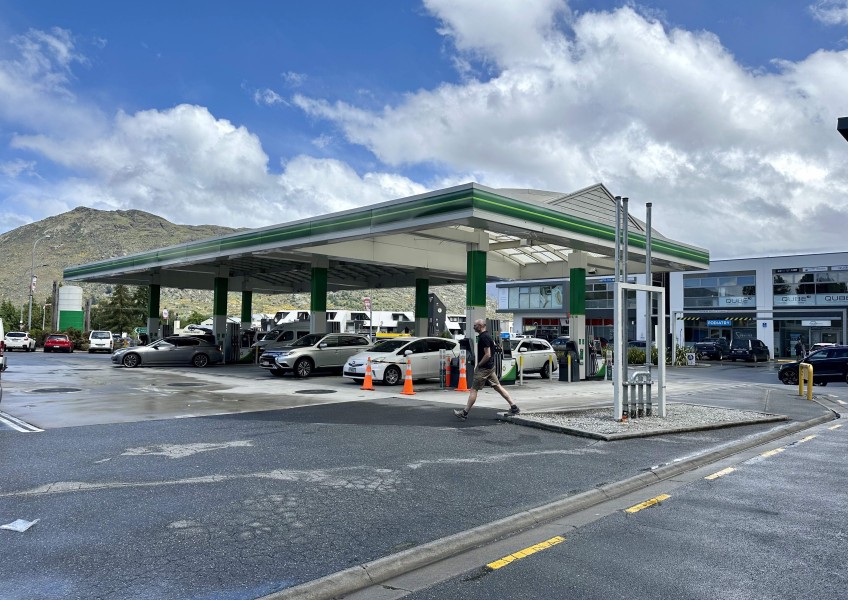 Why Queenstown pays more at the pump
---
The price of petrol is up to 20 cents dearer in Queenstown than elsewhere in the country - even at stations in neighbouring Wānaka and Cromwell, prices are much lower.
Readers have told us they want to know why.
To find out, Crux has spoken with the Automobile Association's go-to fuel expert Terry King, who suggests tighter relationships in rural communities are one factor driving down price, while tourists indirectly drive it up.
We've also approached some of the big players in the market - BP and Z - for comment on pricing. The main takeaway from those responses: cost is based on the "local competition", which seems like another way of saying "I'm doing it because everyone else is".
Here's the price at the pumps today, Thursday, November 24, according to fuel comparison app Gaspy:
91 octane fuel in Queenstown averages $2.81 per litre. In Arrowtown it's less - only $2.72 per litre - while at Caltex on Gorge Road it's more - $2.82 per litre.

In Cromwell there's two stations with fuel for $2.61 per litre, while the highest you'll pay in town was $2.76 per litre at Z.
It's $2.62 per litre at two Wānaka stations, but at Glendu Bay Motor Camp you'll pay more than in Queenstown - $2.89 per litre.
And, in Kingston, at McKeown's, it's $2.57 per litre.
The AA's Mr King says smaller towns can have cheaper prices because they're tighter-knit communities.
"What happens is they've [petrol station owners] got a great relationship with all the other businesses…and they would rather sell the fuel at a lesser markup because of that relationship.
"They're part of that community and helping each other out."
This may be the case for Cromwell, where the BP is independently owned and, right now, it's 11 cents cheaper there than the company-owned BP in Queenstown.
A BP spokesperson says independently owned sites pick their own prices.
Another factor driving higher prices is the facilities on offer at these stations.
In tourist hot spots, tourists are catered for, Mr King says, so service stations in these areas generally have better amenities, more staff, and longer trading hours – leading to higher running costs for the station.
This statement seems to check out when comparing Queenstown's Z station – a 24-hour staffed operation – to Cromwell's Z, which closes overnight. It's only open from 5.25am to 11pm.
Z Energy Limited spokesperson Kiri Shannon says Z's fuel pricing is set by head office, not individual stations, and is "localised".
"What this means in practice is that prices can be different at service stations within regions or even the same towns based on a range of factors such as varying property overhead costs or local competition," Ms Shannon says.
There's also a big difference in price between NPD's stations in Cromwell and Queenstown.
Although they have the same closing times, Queenstown's NPD has a café, retail shop, car wash, and dump station for large motor vehicles – Cromwell's does not.
The Queenstown station is staffed, while in Cromwell it's self-service.
Mr King says he often gets calls from journalists in Taupō, another touristy town, asking him the same questions as Crux was asking today.
More visitors increase the prices in the area.
"In these places, you've also got a lot more people with rental vehicles that will just pay the price anyway."
The price of real estate is also be part of the equation.
He says "the price of land down in Queenstown is very expensive" compared to anywhere else.
The higher cost of living in Queenstown means consumers expect higher prices but, on the other hand, it costs more for owners to operate them, he says.
In our country snapshot yesterday, Crux compared local prices to New Zealand's main city centres and, bar five service stations in Auckland, all of them were cheaper.
But perhaps that wasn't a fair comparison, considering each of these cities has a lot more places to fill up. Mr King says this is another factor causing more expensive refuels.
"There isn't much competition, you've only got six service stations in the area."
The lack of competition drives prices upwards, especially when there's a lack of affordable stations, he says.
He refers to Gull, which he calls a "no frills" station, generally unmanned and aimed at being as low cost as possible.
Today, Crux approached Gull and asked if they have any plans to come to Queenstown – we're yet to hear back.
We also decided to check in with Consumer NZ, but its senior communications and campaigns advisor Jessica Walker says it doesn't receive many complaints about the cost of Queenstown fuel.
Fuel prices aren't as worrying to Kiwis as they were five months ago, she says.
"We do a nationally representative survey every quarter, and it has found the cost of fuel is slipping down the list of financial concerns."
In July, it was fifth on the list, but now it's number nine.
But bear in mind, only five percent of respondents were based in the Otago region – meaning this data is more reflective of Kiwis generally, not specifically Queenstowners.
Ms Walker expects petrol prices and consumer concerns to rise again in January if the government doesn't continue subsiding petrol.
Until then, the government fuel excise tax has been cut by 25 cents per litre.
Yesterday, Crux did its own survey, chatting to people at the pumps, asking them what they thought of prices lately it affected them. Read it here.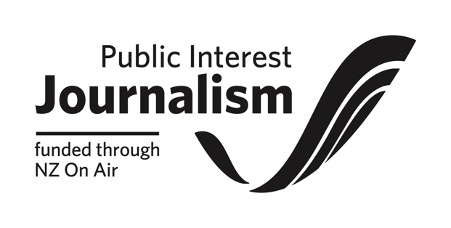 ---