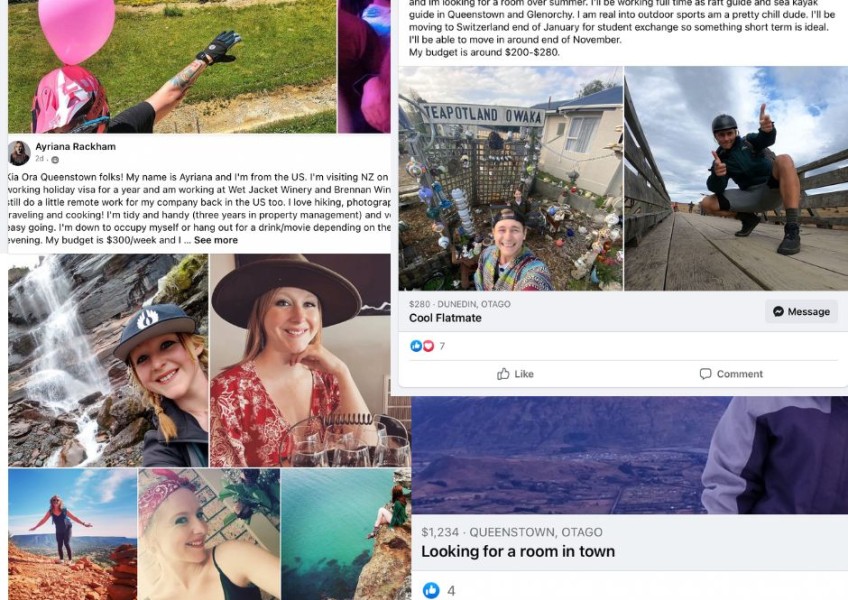 Personal promotion: can it really help land a local Qtown rental?
---
As Queenstown's housing crisis continues to bite, personal promotion has become an almost vital tool in the battle for somewhere to rent.
Aspiring flatmates curate social media posts, sharing their (healthy) interests, (positive) employment status, and (shiny, smiling) photos on Facebook.
Crux spoke to Barbie Hillcoat last week, the Queenstown mother living separate from her son, but for Ms Hillcoat, this method hasn't met with success.
This week, we're asking others using personal promotion to get ahead of the crowd.
Ayriana Rackham first used this technique in 2016 in Sydney, and for her, it's always worked.
"I've used other sites like Flatmates and TradeMe but it just hasn't been as effective as Facebook."
Ms Rackham attributed her success to convenience, with so many people scrolling through Facebook daily.
She's making the move to Queenstown in mid-November and says her room is 99% confirmed. She's just waiting to meet her new flatmates in person and make sure they're a match.
Ms Rackham says she spent two hours crafting her post and explained her thought process.
"Everything I chose was to basically shape that I'm a kind, friendly, open person. I'm not too crazy, but I'm not antisocial.
"I did some research on the attitude and tone of what other people were posting in there.
"I did want to use language that would be inviting and welcoming and show that I'm a good person to live with.
"I specifically included that I had left property management because for me that told people that I am trustworthy with a home I'm tidy and I understand rules.
Queenstown's reputation as an adventurous place meant she purposely selected "outdoorsy" photos.
On the other hand, Degan Viljoen hasn't had as much luck.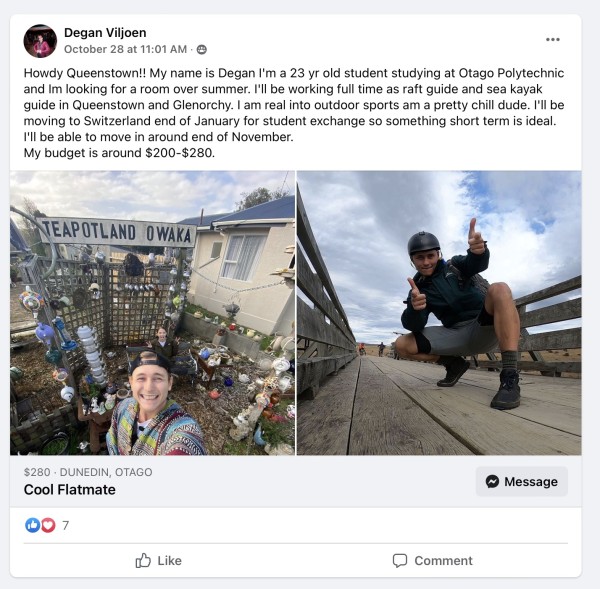 "This is the first time I've gone to Facebook to look for a room. But this is the first time I sort of like 'advertised myself'."
"I just saw other people doing it and thought, 'what harm could it do?'."
Mr Viljoen said he received two messages following his post, but nothing beyond that.
However, Mr Viljoen didn't take as much time as Ayriana Rackham to curate the perfect post, saying he put it together in just 10 minutes.
He included his interests and the fact he's got a job, so prospective flatmates knew he wouldn't struggle with rent, he said.
The photo selection process included "the two most recent best-looking ones" of himself.
Crux spoke to two others, Sarah Vandersanden, who secured a room, and Florenz Amok, who hasn't.
Ms Vandersanden's new employer in Queenstown saw her Facebook post and helped her out.
"It definitely was thanks to the post that she messaged me and gave me a tip to find a room. I got in touch with the person, we spoke and I got the room."
Despite, its mixed results, Queenstown Police Senior Sergeant Glenn Wilkinson had concerns about oversharing online.
He agrees it's good to exercise caution when meeting prospective flatmates in person, but encouraged Facebook users to think more broadly.
For rent in Queenstown, the biggest local Facebook group for accommodation has over 40,000 members.
"You may choose to meet one person face to face and look after your own personal security for that face-to-face meeting. Which is great." said Senior Sergeant Wilkinson.
"But have you already maybe sent 40,000 other people some images of you and your family?"
He believes most people were sensible enough not to disclose their date of birth, but there are problems with posting photos online.

These photos can be used to create fake profiles on social media and dating sites, Mr Wilkinson says this has proved to be a potentially dangerous aspect to social media.
Let us know your experiences in our Facebook comments or to my email address.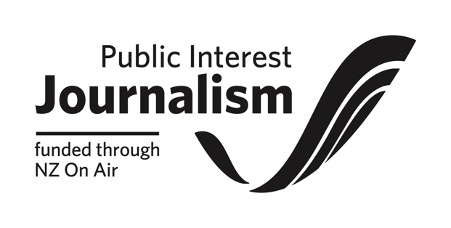 ---